Green energy to open $221bn worth investment options in India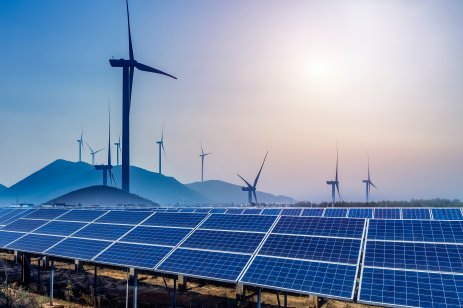 Investments opportunities worth around $221bn would open up as India aims to achieve its target of an installed renewable energy generation capacity of 450 gigawatts (GW) by 2030, said Bhagwanth Khuba, Minister of State for New and Renewable Energy, Chemicals and Fertilisers on Monday.
According to a government press release, Khuba said: "This will be a long-term investment into sustainable development for our future generations. I invite partner countries and business leaders of the world to come and join us in this unprecedented journey we are undertaking."
He was speaking at the Climate and Biodiversity Week at Expo 2020 Dubai.
Push for green energy
The world's energy sector is in the midst of a transformation with the future belonging to renewable energy, Khuba added. Keeping that in mind, the government has formed dedicated panels across ministries to facilitate investments in the renewable energy sector.
"India now has decided to ramp up its solar module manufacturing capacity. We expect to add 10GW of solar manufacturing capacity over the next five years," he added, saying that India was set to tap into more than 70GW of offshore wind potential.
Green hydrogen is going to play an important role in decarbonising the Indian economy, said Khuba, adding that India is targeting approximately 1 million tonnes annual green hydrogen production by 2030 initially through National Green Hydrogen Energy Mission.
Target of 450GW
India plans to meet 40% of its electricity needs from non-fossil fuel sources by 2030, as part of its commitments to the United Nations Framework Convention on Climate Change adopted by 195 countries in Paris in 2015.
R K Singh, Minister of Power, New and Renewable Energy, who was also at the event hosted jointly by his ministry in partnership with industry body FICCI and the Solar Energy Corporation of India, said that India was already ahead of what was pledged in the nationally determined contributions, which are non-binding national plans highlighting climate actions.
"Already 39% of our installed capacity is from non-fossil based sources. By 2022, we will reach our target of 40%," he added, emphasising that immediate corrective steps were needed to mitigate climate change.
Read More: Chip concerns: ICRA cuts autoparts industry growth outlook