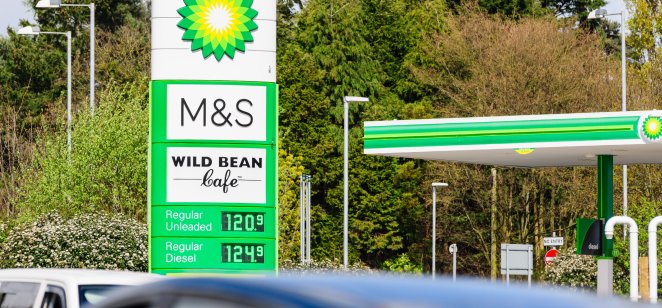 The UK government is considering plans to bring in the British Army to deliver fuel to petrol stations.
Senior cabinet ministers were set to meet on Monday to discuss proposals to mobilise an army delivery response after thousands of petrol stations around the country ran out of petrol at the weekend owing to a lack of deliveries and panic buying.
A shortage of HGV lorry drivers has been causing broad disruption for UK logistics over recent weeks, with petrol stations being the latest casualty. The shortage of lorry drivers has been largely attributed to knock-on effects from Brexit and coronavirus.
Pumps run dry
At the weekend, many petrol stations run by big names across the UK ran out of fuel, including those run by BP, Esso, Shell and Tesco.
Many drivers were left driving in search of somewhere to fill up, while scuffles were reported at some petrol station forecourts.
On Sunday night, the UK government announced that it was temporarily suspending the application of the Competition Act for fuel companies to increase the sharing of information and optimise fuel supply.
Operation Escalin
The next option open to the government is to enact so-called Operation Escalin, where soldiers will drive lorry tankers around the country to deliver fuel to petrol stations.
However, even if Operation Escallin is enacted, it is likely to take some days before soldiers are fully mobilised. It means more shortages at UK petrol pumps seem likely this week, whatever the government decides.
Gordon Balmer, executive director of the Petrol Retailers Association, said the extent of the problem varied from company to company.
"We did a straw poll yesterday morning of a number of our members who have around 200 sites between them. 50% of those we spoke to said their sites were dry and some actually said 90% of their sites were dry, so it is on a company-by-company basis and almost on a brand-by-brand basis because some oil companies are still relatively okay in terms of deliveries," Balmer told London radio station LBC.