Gold vs Bitcoin: complete comparison at the start of 2021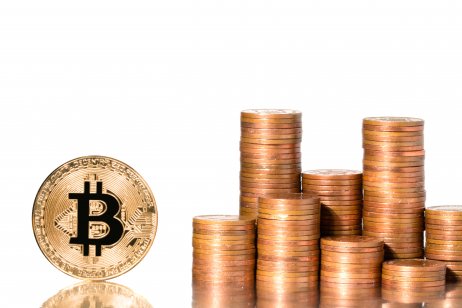 It seems like a perfect time for crypto traders to say "I told you so" and pour more money into the most popular cryptocurrency, celebrating its triumph. Bitcoin has started 2021 with a new all-time high above $34,000 (£24,850, €27,724) and analysts remain bullish about the cryptocurrency's strong performance in the next 12 months and beyond.
Bitcoin has tripled in value during 2020, showing steady growth even when the stock market was severely hit by the Covid-19 pandemic. With the US dollar weakening, Bitcoin and other popular cryptocurrencies continue gaining more attention as traditional investors are looking to diversify their portfolio and to get better return on investments.
Bitcoin's mainstream adoption is also supported by the growing interest of the institutional investors. Payment giant PayPal (PYPL) has already embraced Bitcoin, and Rick Rieder, BlackRock's chief investment officer of global fixed income, even went as far as to say that Bitcoin could replace gold.
JPMorgan analysts share this view, saying that the adoption of Bitcoin by institutional investors has only just begun and they added that the price of gold would suffer because of this in the coming years.
Today we will take a closer look at the two popular assets, see how they compare and hopefully help you make an informed decision about how to trade gold and Bitcoin in the best way.
Gold vs Bitcoin: comparing the two
For hundreds of years, gold was the number one safe haven asset, while Bitcoin was launched just over a decade ago. So why do we even have the discussion of, which is better gold or Bitcoin?
How much is all the gold in the world worth? Here we have quite a big difference. Bitcoin has an approximate 442 billion dollar market capitalisation at the time of writing that is equal to about 2.5 percent of gold's estimated value, which is over 11 trillion dollars today.
But this is not a competition about size. Next comes the question that everyone seems to be talking about: how much did gold and Bitcoin actually gain in 2020? Here we have a clear winner. Bitcoin is up over 300 per cent while gold is up 23 only per cent.
Comparing gold and Bitcoin, we should take a closer look at their respective performance.
Bitcoin price analysis: unabated rally continues
On the third day of 2021, the most popular cryptocurrency skyrocketed to its fresh all-time high of $34,000 right on the day of its 12th anniversary. Bitcoin gained around $4,000 in just 24 hours after it crossed the major milestone of $30,000.
In 2020, Bitcoin lost 25 per cent amid the coronavirus pandemic in March. However, it managed to climb back, breaking the historical level of $20,000 at the end of November. Very soon, the cryptocurrency seemed to show that the sky's the limit, rising 50 per cent in December alone.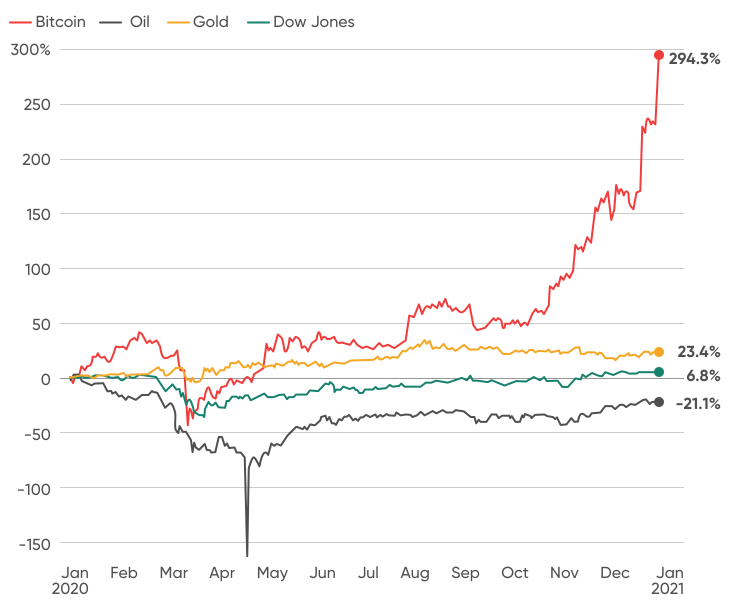 Will Bitcoin continue its record-breaking run in 2021? Some analysts believe that recent gains are just the beginning. Predictions from November 2020 suggest Bitcoin is still far away from its peak with positive forecasts ranging from $100,000 from the Stick-to-Flow (S&F) forecast model, to $318,000 set by Citibank's analyst Tom Fitzpatrick, who also called Bitcoin the "21st century gold".
Gold price analysis: climbing to new highs
Often used as a major safe haven asset in times of uncertainty, the Gold price has always reflected the state of the world's economy. Although the global economy has been recovering from the impact of a pandemic, the massive stimulus provided by governments would eventually wear off.
If the Covid-19 vaccines by Pfizer-BioNTech, Moderna and other pharmaceutical companies prove effective and the economy reopens, we could expect above-average growth in 2021. However, the end of the global healthcare crisis might be not so close, as the virus mutates and with reports that vaccines could be less effective against mutations.
It means that the sentiment for gold remains positive, as fear and uncertainty could remain in place for the next couple of years. Printing huge amounts of money will ultimately lead to inflation, and gold will benefit from the devalued currencies, entering the bull market.
Gold started 2021 at around $1,950, which is just five per cent below the all-time high of $2,075 from August 2020.
Bitcoin vs gold: should you buy gold or Bitcoin?
Can Bitcoin replace gold? Raoul Pal, former Goldman Sachs hedge-fund manager said: "Gold can go up three times or five times in the next three to five years… I think bitcoin can get to $1 million in the same time period."
While traditionally during geopolitical and economic uncertainty we see funds flooding into assets like silver and gold, Bitcoin's finite supply of 21 million makes it a solid store of value and some sort of "digital gold".
According to Eric Demuth, CEO of Bitpanda, giving his comment about Bitcoin to the Independent:
"We're seeing it emerge as a part of the recommended allocation strategy for institutional investors and investment banks. This underlines just how important this asset has become in the world of investing. Right now, we are seeing a dramatic increase of new retail customers entering the market on a daily basis… Bitcoin is about to become gold for the 21st century."
Gold or Bitcoin: similarities and differences
But let's compare Bitcoin versus gold using other criteria to get a more complete picture. What about their rarity and perceived value?
Both gold and Bitcoin are rare resources. There is a finite amount of Bitcoin and all 21 million Bitcoin will be out in circulation by the year 2140. While there is only 21 million Bitcoin, it is still unknown when all the world's gold will be mined from the earth.
Gold has an effective system for trading, and has entered the modern age with online trading orders and delivery. It is also very hard to corrupt or to transfer fake gold. Bitcoin is also difficult to corrupt due to its complex algorithms and encrypted decentralised nature.
However, the infrastructure to ensure its safety still needs to be improved. Mt.Gox's case serves as a vivid example of why Bitcoin traders should be cautious. A popular exchange collapsed and almost 460 million dollars worth of users' Bitcoins went missing.
Gold has historically been used in many applications from luxury items such as jewellery to specialised applications in dentistry, electronics and more. This will remain a source of demand in the foreseeable future.
Bitcoin, on the other hand, has brought an awareness of blockchain technology and proved its value for more than investing purposes. It is also used as a tool for people without access to banking infrastructure and traditional means of finance such as credit.
With Bitcoin, these individuals can send value across the globe with almost no fee. It is possible that other cryptocurrencies will take advantage of this opportunity, but right now Bitcoin is the front runner.
Another thing to consider is volatility. While traders usually love it, investors tend to hate it. Has Bitcoin become mature enough to qualify as a safe haven asset?
Now, even though we are at an all-time high, Bitcoin is still a volatile instrument. Back in 2018 it dropped to $4,000 after reaching almost $20,000, which was an 80 per cent drop within a year. In 2020, we saw a 300 per cent surge.
This kind of volatility is probably more suited to short-term and medium-term trades rather than long-term investors. Gold on the other hand, offers more limited volatility, but 2020 was still extremely volatile by its standards.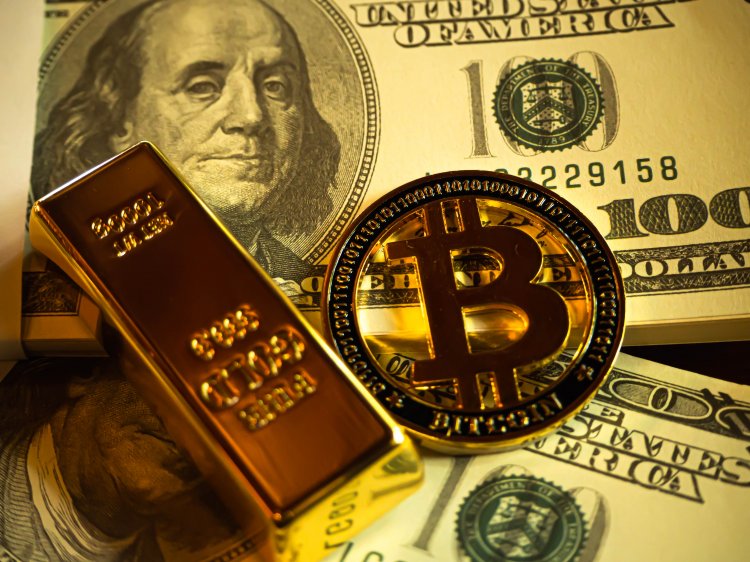 Gold v Bitcoin: bottom line
While Bitcoin could offer you more returns, its volatility makes it harder to reliably find good entry points. This makes it a good asset to trade rather than invest in. Even then, one should trade Bitcoin with a full set of risk management tools.
Will Bitcoin eat gold's share of global investments and keep rising? Time will tell, but we can definitely predict more volatility for Bitcoin ahead, with a lot of profit taking, as new players enter the market.
If you're looking to make a quick profit, Bitcoin could be something to trade on. But if you want to diversify your portfolio and trade on a traditional safe haven asset, gold is always a good choice.
Read more: Cardano price prediction for 2021 – 2025: will ADA finally go past Read more: Cardano price prediction for 2021 – 2025: will ADA finally go past $1 again? again?