Gold tops $1,800 Friday in wake of Federal Reserve news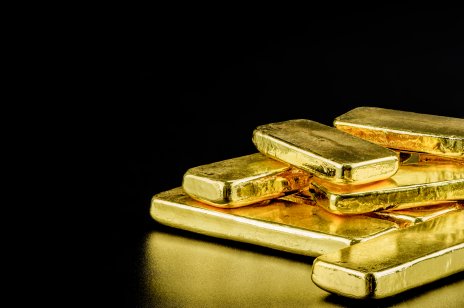 Gold futures remained slightly above the key rate of $1,800 an ounce Friday, posting the highest settlement in four weeks.
At 2 p.m. EDT (UTC-5) deliveries in February 2022 were at $1,803.10, up .27%, after reaching a high of $1,815.70 during the day.
The increase is being driven mainly by capital leaving risk markets and finding a haven in gold after the Federal Reserve announced earlier this week that it will end its bond-buying stimulus in March 2022 and raise interest rates three times next year in the face of higher levels of inflation.
How gold performs for the rest of the year "may be tricky given the thin market conditions that will shortly settle in," wrote OANDA senior market analyst Edward Moya.
Other precious metals were mixed. Silver was up .09% to $22.50 an ounce, copper was down .26% to $4.29 and platinum was up .54% to $933.90.
In other inflation-related news, the Bank of England surprised the financial world with a 15 basis-point hike from its benchmark interest rate. Meanwhile, the European Central Bank kept interest rates unchanged and announced that its pandemic emergency plans will end in March as scheduled.
Read more: Copper price rallies on supply worries after Peru's mine shut