Gold's lustre seen to dim in 2022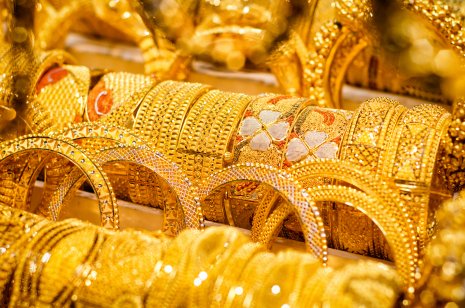 Gold price is forecast to weaken in 2022 as the US dollar strengthens and bond yields start to recover with sentiment towards the precious metal becoming more bearish in the coming months.
Fitch Solutions on its note on 30 November expected the price of the bullion to average at $1,700 per ounce, compared with $1,800/ounce in 2021.
"We were mostly neutral towards gold prices in 2021, but are now turning increasingly bearish as the balance of factors affecting the asset are now weighted to the downside," the firm said.
Record high unlikely
Fitch believed gold is unlikely to reach the all-time high of $2,075/ounce and forecast a new support at the $1,680/ounce mark.
The firm noted there are several factors supporting gold price. The factors are still-elevated inflation; evolving Covid-19 variants; and geopolitical risks including climate-related political risks and slow-paced talks to revive Iran nuclear deal.
On the other, there are several factors, including recovering US treasury yield and strengthening US dollar that will put a lid on gold prices.
What is your sentiment on Gold?
Vote to see Traders sentiment!
Vaccination rate
The rising vaccination rate will continue to reduce the likelihood of people getting seriously ill, which will increase risk appetite and reduce the appeal of safe-haven assets, including gold.
"We note that the newly discovered Omicron variant could derail this outlook, but little is known of this variant as of the time of writing," the firm added.
In the longer term beyond 2022, Fitch expects gold prices to remain on an easing track as most of the global population will be vaccinated against Covid-19.
Gold to weaken beyond 2022
"Countries move more firmly to a new normal beyond 2022, risk-on sentiment should also increase in tandem, reducing the appeal of gold," it said.
The firm forecast gold prices will weaken to $1,600/ounce in 2025 from an estimated $1,700 in 2022.
Read more: US gold prices struggle on Omicron fears