Gold prices fall after breaking $1,800 on weaker US inflation
Subscribe to Weekly Highlights
The major market events for the week ahead right in your inbox.
Subscribe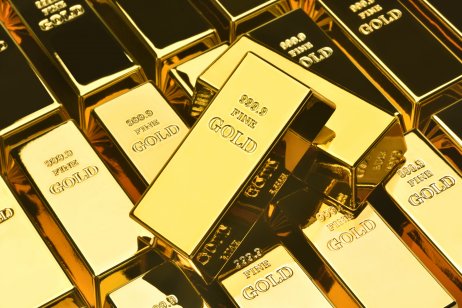 Gold prices dropped on Wednesday in Asia, after it broke $1,800 a troy ounce level the previous day on lower-than-expected US inflation.
Spot gold fell 0.06% to $1,803.66 a troy ounce, while US gold futures dropped 0.11% to $1,805.5 per troy ounce.
Gold prices surged to as high as $1,810 on Tuesday following the US Bureau of Labor Statistics's report that the country's consumer price index went up 5.3% year-on-year and 0.3% from July.
Easing push on tight monetary policy
It was the lowest monthly increase on the consumer price index (CPI) since December 2020, easing market concerns about US Federal Reserve's move to tighten monetary policy.
"Gold prices have correction this morning after weaker US CPI data sparked positive sentiment on gold yesterday," Wahyu Laksono, the founder of Jakarta-based foreign exchange trading community platform Traderindo.com, told Capital.com.
"But spot gold is reluctant to go up further as market is still in consolidation," Laksono added.
Eye of FOMC
Gold markets also waited for guidance for US Federal Open Market Committee's (FOMC) meeting next week. Market expects an announcement that FOMC will begin to reduce bond buying from December, Saxo Bank wrote in a note on 14 September.
Read more: Gold prices lower, concerns on Fed's taper ease