Gold dips on Fed nomination, dollar strengthens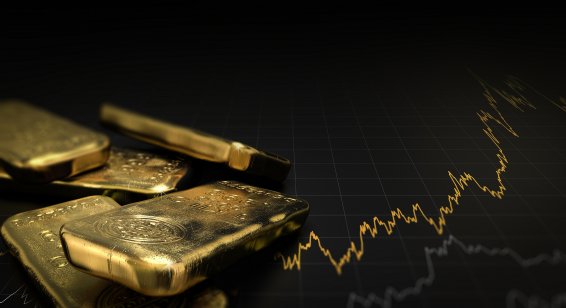 Gold futures contracts traded down 2.47% to $1,805.65 by 19:30 UTC on Monday as President Joe Biden announced his intent to keep Jerome Powell as chairman of the Federal Reserve and a subsequent rally by the US dollar.
Spot gold settled at $1,805.30, representing a 2.1% dip on the day.
Consistent monetary approach
By some measures, Biden's renomination of Powell is also a signal that the central bank will continue to support the economy monitarily as it recovers from the pandemic.
This continuation sent headwinds into the forex markets as the US Dollar Index hit a new 15-month high.
Jeff Wyckoff, a senior analyst at Kitco Metals, wrote in a note on Monday that the dollar gains and Powell's nominations were a good excuse for short-term precious metal traders to "ring the cash register and take profits" after a solid run of gains.
Over the last two weeks, gold has rallied from a low of $1,776.80 per ounce to a high of $1,866.96.
What is your sentiment on Gold?
Vote to see Traders sentiment!
Inflation support
Despite the recent dip, Wyckoff says the precious metals markets are likely to have continued support from inflation.
According to trading data from CME Group, both gold volume and open interest have increased over the last month. Order volume has increased from more than 178,000 on 11 October to more than 303,000 by 19 November.
Open interest saw a similar increase, growing from more than 485,000 open orders to 611,282 over the same time frame.
Read more: Physical Gold vs Paper Gold: why is the gold price spread so high?