Gold climbs to highest in more than a week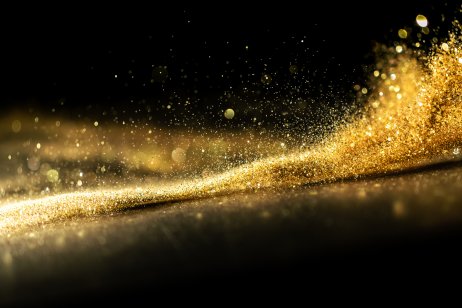 Gold prices rebounded Monday as the US dollar declined and tension increased in the Taiwan Strait, sending the precious metal to its highest price level in more than a week.
Future prices for December gold were up .71% per ounce to $1,765.70 this afternoon, but down from a daily high of $1,770.80 an ounce mid-morning.
Concerns among investors may be growing over the timing of stimulus reductions by the US Federal Reserve during what some see as a wobbly time in the US economy.
At mid-afternoon, the dollar index fell 0.3% against rival currencies, making gold less expensive for other currency holders.
Jobs report
Investors are awaiting the report on the US employment situation in September due Friday. Analysts are predicting an improvement in the labour market, which may influence the Feds schedule for tapering economic stimulus.
Total nonfarm payroll employment rose by 235,000 in August, and the unemployment rate declined by 0.2 percentage point to 5.2%, the US Bureau of Labor Statistics said on 3 September.
This could affect the price of gold further, as reducing economic stimulus may boost bond yields, which raises the opportunity cost of having non-interest-bearing gold.
"Risk appetite will continue to provide short-term direction in terms of safe-haven demand ahead of the U.S. nonfarm payrolls report on Friday," said Ricardo Evangelista, senior analyst at ActivTrades, in an email to Capital.com.
What is your sentiment on Gold?
Vote to see Traders sentiment!
'Provocative' moves
Tension in Asia has the US concerned over "provocative" moves by China after Taiwan claimed nearly 150 Chinese military planes flew into its military air space for three straight days, numerous news outlets reported over the weekend.
Follow the spot gold chart live with Capital.com to stay on top of the current gold price and spot the best trading opportunities.
Read more: Gold futures rebound on concern over US jobs report