Gold: a glittering year, despite recent lost ground
Subscribe to Weekly Highlights
The major market events for the week ahead right in your inbox.
Subscribe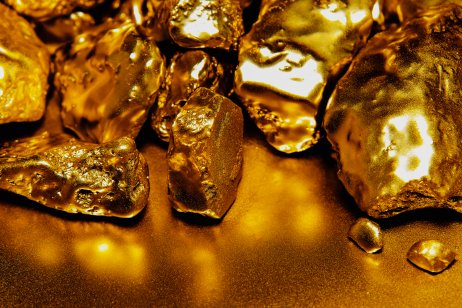 Content
For bullion, what has been largely a golden year, is ending on something of a mixed note.
The peak of August seems a long time ago, and the last few weeks have seen gold trade in a narrow range of $1,800 an ounce to $1,900 an ounce.
Greater political stability in the US and hopes for effective vaccination programmes to combat the coronavirus pandemic have taken some of the anxiety out of investment markets, anxiety on which gold thrives.
As good as it got
A boom year for equities has also bolstered faith in paper assets as opposed to gold and other safe havens, such as real estate.
Bullion thus faces an uncertain 2021, but that should not detract from the spectacular rise seen during the past 12 months, much of which remains locked into the price.
On 31 December 2019, it traded at $1,523, and its 12-monthly low was seen on 17 March, at $1,472.35. This was a time when assets of all sorts plunged in price, as the economic effects of the coronavirus spooked markets with fears that the whole basis of modern market economies was under threat.
More significant, perhaps, in the specific case of gold was the high point, seen on 7 August, of $2,061.50. This was reached at a time when the US was racked with civil disorder and there were suggestions that President Donald Trump would refuse to accept an adverse election result.
Such developments helped undermine the appeal of gold's chief rival as a safe-haven asset, the dollar, and almost certainly played a part in pushing bullion to what, in nominal terms – i.e. with no accounting for inflation - is its all-time high.
But this was as good as it was going to get in 2020, and in the following months a downward momentum seemed to have set in, with each trough deeper than the last and each recovery weaker. By 30 November, the price reached a recent low point of $1,771.95, since when a partial uptick has taken it back to $1,875.
What is your sentiment on EA?
Vote to see Traders sentiment!
Five years of rises
That means that, for all the lost ground since August, gold prices are still about 23% higher than a year ago.
Conventional thinking would suggest that bullion may have a harder time of it in 2021 than in 2020. As President, Joe Biden may feel obliged to display fiscal and monetary orthodoxy, which would support US government bonds and the dollar and dull the appeal of gold.
A return to economic growth in the wake of successful vaccination programmes could further burnish the attraction of assets that give a return, such as shares and corporate bonds – gold produces no return and incurs storage costs.
All that said, these are not conventional times, and the patterns of the last five years shows a steady increase in gold prices that was only slightly affected by the downswing after August 2020. Fans of the yellow metal will doubtless be betting that this will be maintained in the year ahead.