Gojek sets up joint venture to build two-wheel EV ecosystem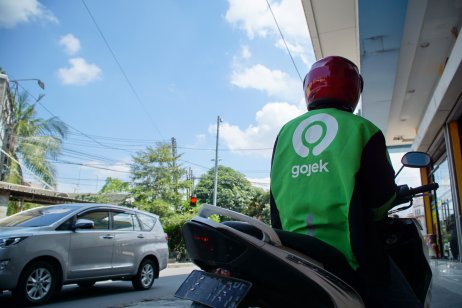 Indonesia's Gojek has established a joint venture with local coal and energy company TBS Energi Utama to develop the electric motorcycle ecosystem in the country as the ride-hailing firm seeks to reach carbon neutrality by 2030.
The new entity, called Electrum, will seek to manufacture electric two-wheelers, develop battery packaging technology, building battery swap infrastructure, and financing for electric vehicle (EV) ownership, the companies said in a joint statement.
Gojek said its network consists of over one million drivers, the majority of whom use motorcycles to navigate the small roads of Indonesia.
Third largest motorcycle user globally
Indonesia is the third largest motorcycle market globally, though like many other emerging economies, they do not have the infrastructure to support such as charging stations and battery swap places.
Non-existent local manufacturing also meant only the well-to-do can own EVs. Earlier this month, Gojek teamed up with Taiwanese battery swap and e-scooter firm Gogoro to start a pilot project in the country.
Read more: Gogoro teams up with Gojek for Indonesian e-scooter project