Global sugar output seen flat on lower Brazil's production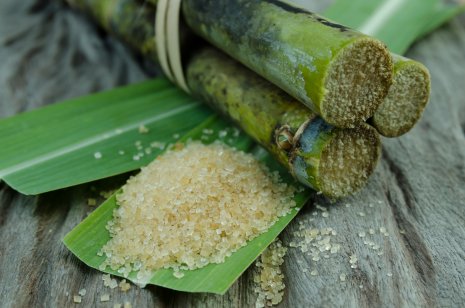 Global sugar production for marketing year (MY) 2021/22 is estimated to be flat at 181 million tonnes, with the drop in Brazil expected to be offset by gains in the European Union, India, Russia, and Thailand.
MY is a commodity market specific term, that refers to the time needed to dispose of production, given that crop production periods often do not follow calendar years.
United States Department of Agriculture (USDA) Foreign Agricultural Service in a report issued on 18 November estimated Brazil's sugar output to fall by 6.1 million tonnes to 36 million tonnes in part as a result of dry conditions and frosts.
"Due to Brazil's importance as a producer and exporter, this reduction is expected to have a major influence on world sugar supply and prices," USDA said in the report.
Sugar prices near 4-year high
Raw sugar futures at on ICE traded around 20.2 US cents per pound, remaining close to the four-year high touched on Wednesday, due to tight supply forecasts and long investment positions, economic provider Trading Economics.
SDA forecast India's production will increase by 3% to 34.7 million tonnes, while European Union's output is estimated rise by1.2 million tonnes to 16.6 million tonnes. Thailand production is forecast to rebound nearly one-third to 10 million tonnes on greater area harvested, higher sugarcane yields, and favourable weather.
Meanwhile, Russia's sugar output is forecast to rise 6.1 million tonnes in 2021/2022, from 5.62 million tonnes in the previous year.
Consumption is expected to rise in markets including China, India, and Russia. The USDA estimated global sugar consumption to reach 174.4 million tonnes in 2021/2022, from 171.1 million tonnes in previous marketing year.
USDA expects global sugar inventory to drop to 43.97 million tonnes this marketing year, from 48.75 million tonnes in the previous year as stocks drop in China, Indonesia, and Thailand.
Read more: Global food prices rise to highest in a decade