Global production issues driving natural gas prices higher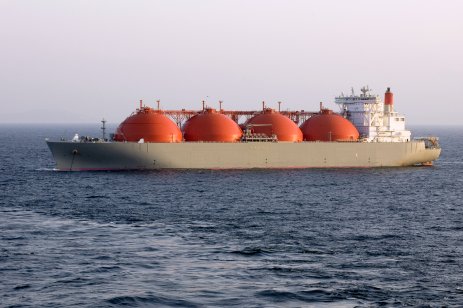 Planned and unscheduled events have shuttered several Liquified Natural Gas facilities across the globe in the last few weeks, ranging from unplanned maintenance issues to feed gas shortages to technical issues.
This amid increasing prices for LNG's base stock, natural gas futures jumped 10% Friday in afternoon trading to $4.73MMBtu.
Demand for the fuel in Europe and China has pushed LNG prices to near-record levels, resuscitating investments in prospects for plants that chill natural gas into a liquid state to ship on tankers.
In northern Europe, the benchmark price for natural gas deliveries quadrupled from a year ago, to about $30 per million British thermal units per day.
China purchasing LNG
China halted all purchases of US LNG when former President Donald Trump imposed a 25% import tariff. However, in November 2021, major Chinese energy companies agreed to purchase more LNG from the US than ever before through long-term contracts.
While governments and energy companies turn to LNG, production issues at several facilities have caused major headaches.
Fixing production problems hasn't been easy, as some facilities are reporting issues lasting weeks and months and, in the case of Norway's Hammerfest LNG, a year. However, production at some LNG facilities will return this year.
In the first half of 2022, two US expansion projects are expected to come online, said senior fellow Mike Fulwood of the Oxford Institute for Energy Studies, Cheniere Energy Inc.'s Sabine Pass terminal and Venture Global LNG Inc.'s Calcasieu Pass project.
The heightening tension between Russia and neighbouring Ukraine continues could hinder LNG supplies, which would continue to drive up prices, he said.
What is your sentiment on Natural Gas?
Vote to see Traders sentiment!
Production tails off
Since May 2021, global production has slackened due to scheduled and unscheduled outages.
Peru recently restarted production at its Pampa Melchorita facility after a four-month unexpected technical shutdown.
Algeria's Sonatrach shuttered its Plant 1 at its 4 million metric tons/year (mmty) Skida facility late last year. Both trains were shut at Russia's 11.49 mmty Sakhalin-2 facility in July and August for maintenance. A train is an LNG term for a facility.
In Europe, fire damage closed Norway's 4.2 mmty Hammerfest facility. State-owned Equinor ASA recently pushed the start date back to the end of March.
French major TotalEnergies SE and Singapore's Pavilion Energy Pte. Ltd. have long-term contracts for nearly half of Hammerfest's production.
Problems internationally
High mercury levels at Malaysia's 30 mmty Bintulu LNG complex created a decreased output since August 2021. State-owned Petronas said the facility is expected to restart in March.
BP's Tangguh LNG facility in Indonesia, will resume production in December 2022 or early 2023 after year-long Covid-19 restrictions.
In Western Australia Shell's Prelude floating LNG vessel is shuttered indefinitely after orders from the country's offshore safety agency. Safety officials said the plant is offline until Shell can prove it can safely recover the project's power and services after a December 2021 fire caused outages on the 3.6 mmty vessel.
Australia also shut down Chevron's 15.6 mmty Gorgon LNG facility last month after outages due to maintenance issues. A restart date hasn't been given.
Feed gas problems have continued at the 14.8 mmty Atlantic LNG facility in Trinidad and Tobago. The plant was closed in the summer of 2021 due to a lack of feed gas with no restart date announced.
In Africa, Nigeria LNG decreased production by 20% in 2021, stemming from insufficient feed gas. A long-awaited 8 mmty facility started construction in June, which would increase Nigeria LNG's capacity to 30 mmty from 22.
Read more: LNG exports 'bright spot' in struggling natural gas sector
Read more: US sees natural gas exports steadily increase