Global nickel output set to rise over 18% in 2022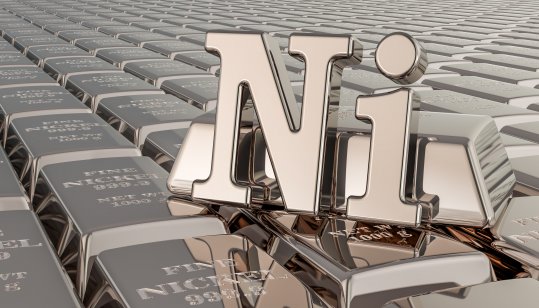 The International Nickel Study Group (INSG) forecast global nickel production to rise by 18.22% in 2022, from this year as Indonesia's production recovers from its 2020 ore export ban.
Global production of nickel – used in stainless steel production – is forecast to reach 3.12 million tonnes in 2022, up from 2.639 million tonnes in 2021, the industry group said. In 2020, global nickel production reached 2.49 million tonnes.
"Indonesia is the world's top nickel miner due to its expanding domestic nickel industry. High pressure acid leaching projects being developed in Indonesia and other parts of the world will further increase global mine output," the industry organisation based in Lisbon, Portugal said in a statement on 6 October.
Nickel usage rises
However, INSG said there is a degree of uncertainty in the figures, especially regarding Chinese and Indonesian production. The estimates also do not include any adjustment factor for possible production disruptions.
Indonesia, the world's largest nickel producer, banned exports of unprocessed nickel ore in 2020 as it seeks to develop its domestic metal smelting industry.
World primary nickel usage is estimated to increase to 3.044 million tonnes in 2022, up from estimated 2.773 million tonnes for this year. In 2020, global primary nickel usage reached 2.384 million tonnes.
What is your sentiment on Nickel?
Vote to see Traders sentiment!
Growth to continue
The group noted this year has been marked by an acceleration of the Covid-19 vaccination roll-out and a progressive recovery of the main economic indicators worldwide, though with differences among regions.
It expects growth to continue in 2022 which will bode well for metals demand.
Read more: Nickel price analysis: What's next after breaking the ,000/tonne level?