Germany's Dax index to expand with additional members
Subscribe to Weekly Highlights
The major market events for the week ahead right in your inbox.
Subscribe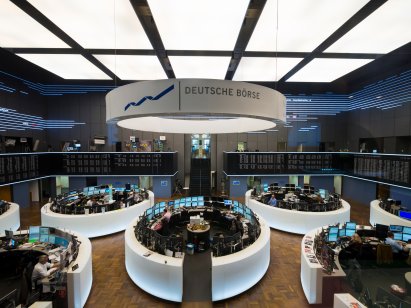 Content
Deutsche Börse will announce on Friday the stocks it will include in the Dax index – which will expand its current list of 30 companies to 40.
The review concludes a comprehensive reform of the German stock exchange barometer, which started last year.
Exchange operator, Deutsche Börse, said it was "high time" to give the 32-year-old index a makeover, and as part of a consultation asked hundreds of companies and financial institutions what they would like to see changed.
"The final act of this reform was to expand the DAX (40 constituents), while reducing the MDAX to 50 constituents. Simultaneously, we are ranking by market capitalisation only and have introduced a minimum liquidity requirement," a spokesperson from Deutsche Börse confirmed to Capital.com.
What you need to know about the reforms
The comprehensive changes are based on the results of the consultation which ended on 4 November 2020.
Index membership
While the DAX will expand and the mid-cap MDAX index will shrink, the small-cap SDAX will remain unchanged at 70 members.
According to Reuters, possible candidates to join the the DAX index include; Beiersdorf, Airbus, Zalando, Siemens Healthineers, Symrise, Porsche SE, Sartorius, Brenntag, Hellofresh and Qiagen.
Membership criteria
As of December 2020, all new DAX candidates are required to have positive earnings before interest, taxes, depreciation and amortisation for the past two financial years.
Since March this year, all companies in any DAX index are required to publish audited annual financial reports and quarterly statements. After a 30-day warning period, failure to comply would result in immediate exclusion from the index.
Also since March, index members must comply with the recommendations of the German Corporate Governance Code that require the formation of an audit committee in the supervisory board. The rules stated a transition period for existing members.
Index reviews
The indexes will also be reviewed twice a year from this year – in March and September. Previously, the review took place once a year in September.
From this month's review, membership will be based on market capitalisation while exchange turnover will no longer play as significant a role.
"In order to simplify the rules without foregoing investability, the constituents will be selected by market capitalisation only from the September 2021 review onward. The exchange turnover will no longer be part of the ranking process. Instead, constituents will need to fulfill requirements in terms of minimum turnover," a company press release said.
Read more: Germany's Dax index supported by GDP growth upgrade