German Babbel Group sets price range for initial share sale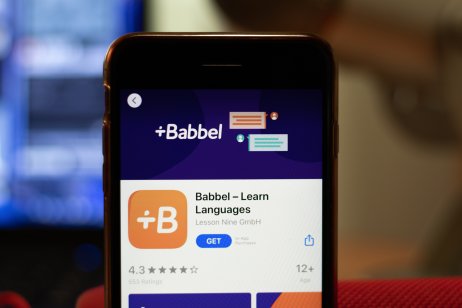 The German subscription-based language learning app and e-learning platform Babbel set a price range for its planned initial share sale at €24-€28, giving the company an implied market value of up to €1.3bn ($1.5bn).
Babbel Group will offer 7.3 million newly issued shares along with 5.7 million existing shares and expects to receive gross proceeds of around €190m through its initial public offering (IPO).
The Berlin-based firm said its offering prospectus had received the go-ahead from German market regulators.
'Positive investor feedback'
The offer period will run from September 15-22, with the first day of trading planned for September 24 on the Frankfurt Stock Exchange under the trading symbol BABL.
A free float is expected to amount to up to 29%.
"We are more than pleased with the reception since we have announced our intention to float. The positive feedback and interest from investors show us that we are pursuing the IPO at the right time and is proof of concept for our strategy and mission," said Babbel chief executive Arne Schepker.
Online teaching prospects
Founded in 2007, Babbel teaches languages through an app using podcasts, live classes and other products. It made €147 million in revenue in 2020, its highest ever, and grew sales revenue 18% on-year in the first half of 2021. With 10 million subscribers, it calls itself the highest-grossing language learning app.
The company said proceeds from the IPO would fund an expansion of Babbel's learning ecosystem, a scaling of its B2B offering, expansion in the US and other locations and a settlement of existing employee compensation packages.
In April, rival language learning app Duolingo filed for an IPO with the US Securities and Exchange Commission to raise up to $100 million through a listing on Nasdaq. The company also saw record sales last year, as much of the world was stuck in lockdown, with $161.7m revenue representing 129% on-year growth.
Read more: Thoughtworks IPO update sets .3bn valuation