Genedrive (GDR) stock up as it seeks UK Covid test approval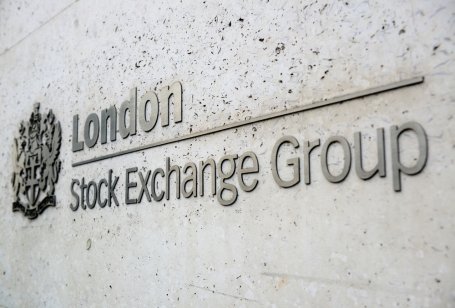 Genedrive saw its stock rise 25.45% on Thursday morning on the London Stock Exchange after the UK company announced that it had filed for approval of its Covid-19 test device.
It highlighted that the Genedrive COV19-ID kit is a rapid molecular diagnostic test that delivers positive results in as little as 7 minutes 30 seconds – and negative results in 17 minutes.
"It utilises reverse-transcription loop mediated isothermal amplification (RT-LAMP) and a proprietary buffer formulation to achieve rapid results without requirement for user viral extraction steps," the company said in a statement on Wednesday.
"Performed directly from a mid-turbinate nasal swab, the assay targets the ORF1ab and N genes of the SARS-CoV-2 genome, adding robustness against emerging SARS-CoV-2 variants."
Certification hopes revealed last month
The molecular diagnostics company first announced on 29 November this year that it had submitted an application for CE-IVD certification for its Genedrive COV19-ID Kit – and said the expanded product validation requirements have now been completed.
As a result, the company has filed for approval to sell the product in the UK under the new Coronavirus Test Device Approvals (CTDA) regulations.
"The expanded clinical validation sample cohort required for CTDA approval was referenced against the Thermo Fisher TaqPath Covid-19 RT-PCR test. In the 264 samples, specificity was 98%, and sensitivity was 98% in samples with viral load 500 copies per millilitre," it said in a statement.
"This cohort included samples of confirmed Omicron variant, all of which were successfully detected. The sensitivity and specificity of the Genedrive COV19-ID assay on the entire cohort met the current requirements of the UK's MHRA target product profile for SARS-CoV-2 point-of-care molecular diagnostic tests," it added.
Company comments on the approval filing
David Budd, CEO of Manchester-based Genedrive (GDR), commented: "CTDA performance data builds on the data already generated for CE certification, and demonstrates that the product meets the expanded UK requirements for point-of-pare COVID-19 molecular tests.
"The next milestone is approval by the Department of Health and Social Care, however, no assured timeline is provided on how long the review under CTDA regulations will take, given a current backlog in its reviews.
"We have confidence in our data and the application is another positive step that allows us now to progress UK focused commercial discussions."
Read more: UK GDP summer momentum stutters