Gas prices remain volatile, oil prices rebound from panic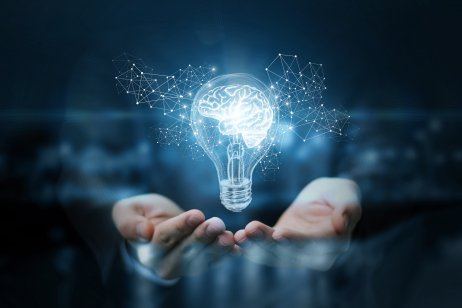 US natural gas is trading at under $5 per million British thermal units, continuing to linger between $4.80-$5.40 as it has in recent weeks.
The impending cooler temperatures of winter are increasing demand prospects. According to the US Energy Information Administration (EIA), the high gas prices seen this Thanksgiving holiday were last seen in 2012.
High export demand for US natural gas has limited the downward pressure on prices, though developments such as potential lockdowns may have the opposite effect. EIA said stockpiles have moved to an average in the recent weeks and due to uncertain demand prospects, prices are expected to remain volatile.
Brent crude oil and US crude oil are trading at around $76.17 and $71.39, respectively, representing about a 5% decline since Friday. This is actually a rebound after a further drop in prices was seen over the weekend due to concerns over the new Covid-19 variant, Omicron. Sources told Reuters that the Organization of the Petroleum Exporting Countries (OPEC) has postponed their meeting to later in the week to evaluate the impact of the variant.
Performance
Day range: $72.14-$81.66
52-week range: $46.82-$86.70
One-week change: -4.82%
One-month change: -9.39%
Six-month change: 10.39%
One-year change: 57.45%
Day range: $69.20-$72.16
52-week range: $43.92 - £83.41
One-week change: -6.91%
One-month change: -12.63%
Six-month change: 8.09%
One-year change: 56.93%
Day range: $5.00-$5.51
52-week range: $2.26-$6.47
One-week change: -13.74%
One-month change: 0.39%
Six-month change: 82.42%
One-year change: 91.59%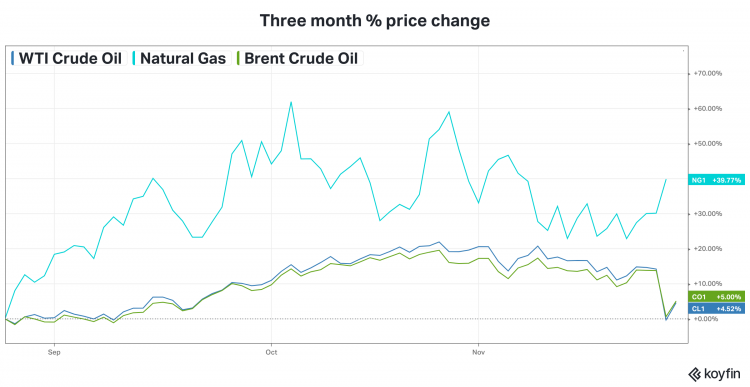 The impending cooler temperatures of winter are increasing demand prospects – Credit: Koyfin
Read more: Oil prices rebound on hopes OPEC suspend output increase