Gartner says cloud spending will rise. Can these cloud computing stocks benefit?
Subscribe to Weekly Highlights
The major market events for the week ahead right in your inbox.
Subscribe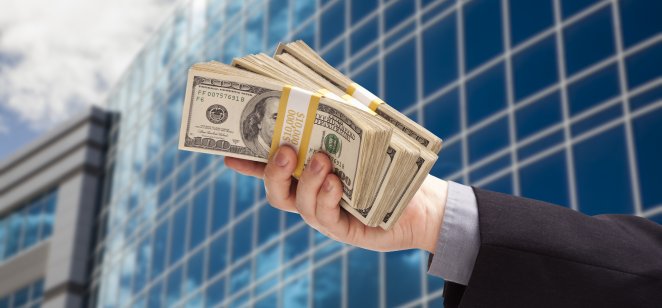 Content
Spending on cloud computing is set to increase this year as executives accelerate the transition from server ownership to cloud services, according to a new research report from Gartner (IT).
Gartner (IT) stock
Cloud consulting and managed services spending are expected to grow 17% to $255bn in 2022.
In its report, the research firm said that total worldwide information technology (IT) spending for 2022 is projected at $4.5trn (£3.8trn, €4.4trn), an increase of 3% from the prior year.
"The current levels of volatility being seen in both inflation and currency exchange rates is not expected to deter [executive] plans for 2022," Gartner research vice president John-David Lovelock said in the report.
"Organisations that do not invest in the short term will likely fall behind in the medium term and risk not being around in the long term."
Capital.com looks at companies that could benefit from an uptick in cloud spending
What is your sentiment on IT?
Vote to see Traders sentiment!
Into the Cloud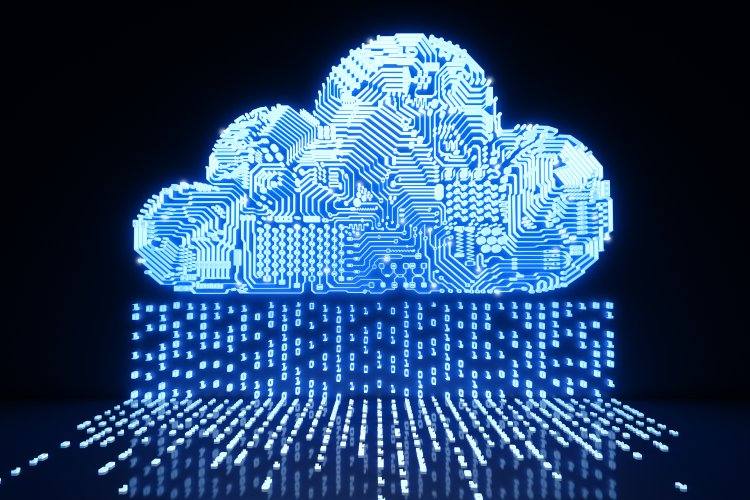 Shutterstock
In order to cut overhead and keep up with technology, companies are shifting their information technology (IT) infrastructure into the hands of cloud providers and services that include Amazon.com's (AMZN) Amazon Web Services, and Microsoft's (MSFT) Azure service.
Amazon (AMZN) stock
By virtualising data infrastructure on the cloud, companies can adapt to increased demand for online services and cut costs that would have been spent on physical equipment like servers. Gartner predicts that 45% of IT spending will be cloud outsourced by 2024.
Many companies are choosing to house their information in the cloud and amongst the leading cloud-based data platforms is Snowflake (SNOW), which was founded in 2012.
Snowflake (SNOW) stock
Its platform allows clients to consolidate data in a single place to gain meaningful business insights, build data-driven applications and share information. Just under half of the Fortune 500 uses Snowflake's data cloud.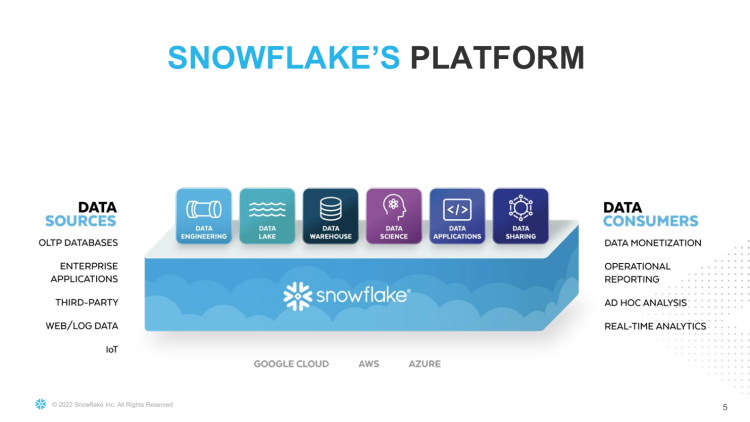 Snowflake
Snowflake also operates a cloud app store, enabling third-parties to offer services on the Snowflake data platform. The company believes that its total addressable market is around $248bn.
Hard Drives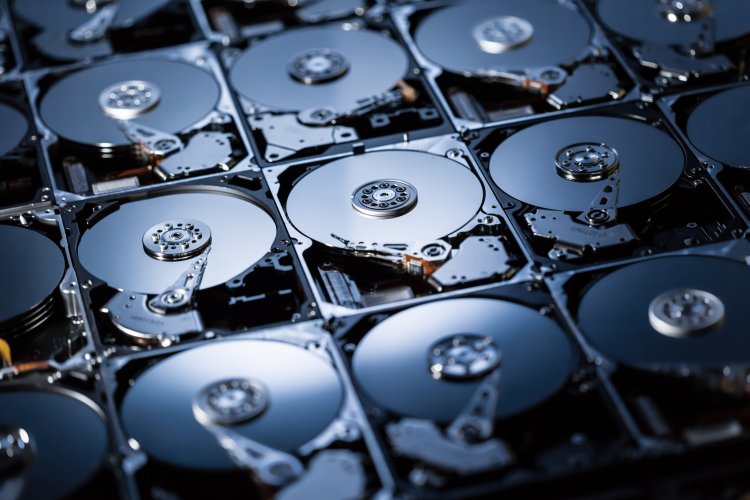 Shutterstock
As more and more companies migrate to the cloud, data centres running virtual servers will need hard drives.
Western Digital (WDC) and Seagate Technology (STX) are best known for computer hard drives where data such as an operating system or data are stored.
Western Digital (WDC) stock
Founded in 1970, Western Digital develops, manufactures and sells data storage devices and solutions such as hard drives and flash storage chips.
| | |
| --- | --- |
| Long position overnight fee | -0.0064% |
| Short position overnight fee | -0.0059% |
| Overnight fee time | 22:00 (UTC) |
| Spread | 0.13 |
| | |
| --- | --- |
| Long position overnight fee | -0.0064% |
| Short position overnight fee | -0.0059% |
| Overnight fee time | 22:00 (UTC) |
| Spread | 0.07 |
| | |
| --- | --- |
| Long position overnight fee | -0.0308% |
| Short position overnight fee | -0.0137% |
| Overnight fee time | 22:00 (UTC) |
| Spread | 0.18 |
| | |
| --- | --- |
| Long position overnight fee | -0.0242% |
| Short position overnight fee | -0.0203% |
| Overnight fee time | 22:00 (UTC) |
| Spread | 0.045 |
In June the company said that it was "reviewing potential strategic alternatives aimed at further optimizing long-term value for its shareholders" including the possible spin-off of its flash drive and hard drive businesses.
Founded in 1978 and based in Dublin, Seagate Technology provides data storage technology and solutions under the Seagate, LaCie and Maxtor brands.
Seagate Technology (STX) stock
Seagate said its outlook for its fiscal fourth quarter was affected by supply challenges due to Covid and the war in Ukraine which are limiting near-term growth.
The company expects diluted earnings of around $1.90 per share on revenue of around $2.8bn.
Cloud security
IT security – widely marketed as cybersecurity – has come to the forefront of attention on fears the current hostilities in Ukraine will also be waged digitally.
One company best known for its cloud security service is Splunk (SPLK).
Splunk (SPLK) stock
The company makes system information and event management (SIEM) software which collects infrastructure data to give systems administrators and IT security professionals a better idea of what's happening with their systems.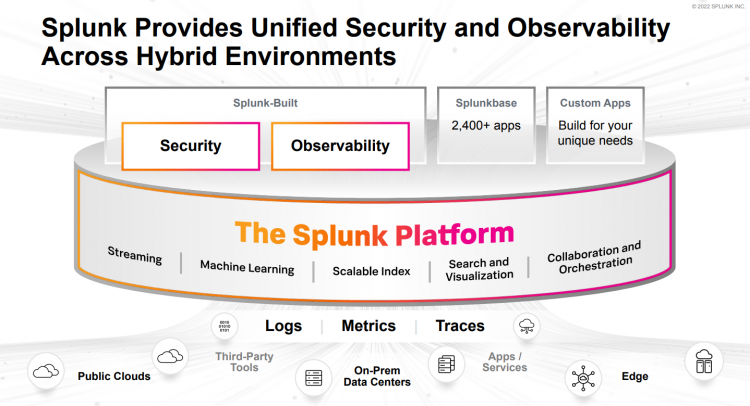 Splunk
The company supplies 92% of Fortune 100 companies and counts Tesco, Honda Motor and Intel as clients.
Splunk sells licences, subscriptions and support contracts for its monitoring and analysis software which is available as a cloud service or an on-premises version, running on the client's servers.
Earlier this year the company named industry veteran Gary Steele as CEO after the sudden departure of six-year president and chief executive Doug Merritt late last year.
The company will report second-quarter earnings in August.
Related reading