GameStop hiring up to 500 customer care workers in Florida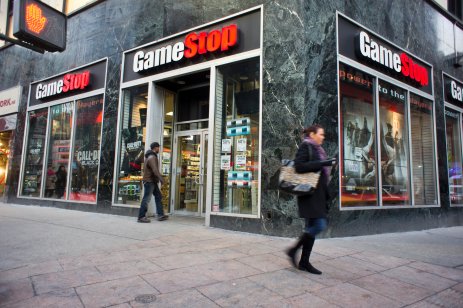 GameStop said Monday that it plans to hire up to 500 employees at a newly-leased customer service centre in southern Florida.
The new facility in Pembroke Pines is expected to be operational by the end of the year and will be an integral part of the company's US-based customer care operations, GameStop said in a press release.
In pre-market trading, GameStop was down 3% at $198.60.
Second quarter sales were up 25.58%
Earlier this month, the seller of games and entertainment products reported 25.58% growth in the second fiscal quarter ended 31 July. Net sales reached $1.183bn (£863m) from $942m a year earlier.
The net loss narrowed to $61.6m from $111.3m.
Adjusted EBITDA was negative $29.5m versus negative $62.4m in the prior year quarter.
In the Q2 2021 earnings release, GameStop also said it entered into a lease of a new 530,000 square foot fulfilment centre in Reno, Nevada, positioning its fulfilment network to span both coasts of the continental US.
GameStop is the focus of "meme" retail investors from social media website Reddit.