Freeport-McMoran shares climb on inflation fears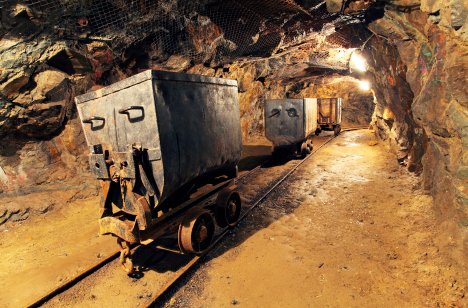 Mining company Freeport-McMoran Copper & Gold saw its shares increase 3.2% during Monday's tough trading session as the materials and energy sectors outperformed the market.
At the closing bell, Freeport shares traded at $35.23, climbing $1.10 on the day.
Energy demand
The US markets are feeling the impact of increasing demand for energy as winter approaches.
On Monday, all the major indices finished lower, with the Dow Jones Industrial Average leading the way with a 0.73% drop from its opening mark. The S&P 500 and the tech-heavy Nasdaq finished 0.69% and 0.64% lower on the day, respectively.
However, the overall declines were offset by gains in the materials sector, which saw an aggregate increase of 0.03% Monday. By comparison, energy shares decreased 0.41% on the day.
Over the last year, the materials sector has increased in value by more than 21% and the energy sector has increased by nearly 65%.
Similarly, Freeport shares are up 28% year-to-date and are up more than 109% over the last 12 months.
Inflation and supply chain issues
Part of the reason for the decline are the dual threats of inflation and supply-chain issues that are clogging the global economy.
A slight increase in the 10-year Treasury yield on Monday did little to ease inflationary concerns, either. The 10-year Treasury yield now stands at 1.61% as oil futures continue to climb.
At the same time, crude oil futures traded higher, with US West Texas crude hitting a 7-year high at more than $82 per barrel.
Brent crude also traded higher, finishing the day at more than $83 per barrel.
Read more: US gold futures down for third session