Frasers Group (FRAS) announces £70m share buyback programme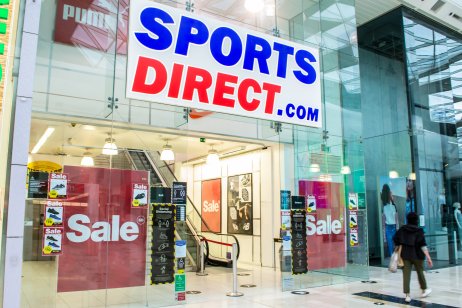 British retail group Frasers (FRAS) has started a new share buyback programme of up to £70m ($92.6m), it announced on Monday.
The business, which counts Sports Direct among its brands, told Reuters news agency that the programme would start on Monday and run until April 2022.
It said the maximum number of shares that may be purchased under the scheme is 10 million.
Shares in the business – controlled by Mike Ashley, who owns about 66% of the group's equity – were up 0.58% on Monday morning on the London Stock Exchange following the update.
Frasers said the programme was intended to reduce the company's share capital and follows a previous £60m share buyback announced earlier this year, which ran until the start of December.
Half-year profits
Last week the group, which also owns House of Fraser and Game, posted a surge in half-year profits for the 26 weeks to 24 October 2021.
It reported a group revenue increase of 23.6% for the period, while UK Sports Retail revenue increased by 27.6%, largely due to the strong reopening of stores after the last lockdown in March 2021 and the comparative period being impacted by lockdowns as a result of Covid-19, it said.
The group also highlighted that ​​its European Retail revenue had increased by 13.6%, largely due to strong growth in Ireland and the lockdowns experienced in the prior year.
Company outlook
Frasers said since its last outlook statement given at its full-year 2021 results announcement on 5 August 2021, its performance continues to be strong in both its store estate and online.
"We do however remain cautious with a number of well-publicised macroeconomic headwinds on the horizon in the form of but not limited to cost increases, supply chain issues and potential squeezes on consumer spending power. There is also still the risk that Covid-19 measures could adversely affect outlook and we are now seeing restrictions return, including lockdowns in Europe," the company said in a statement.
"Notwithstanding the above risks, which are appropriately considered in our forecasts including for impairments, we do believe the Group can achieve an adjusted profit before tax of between £300m to £350m for the period ended 24 April 2022 on the proviso there are no substantial lockdowns imposed in the UK, particularly over the important Christmas period," it added.
Capital.com has contacted Frasers Group directly for comment on its latest announcement.
Read more: Evergrande (3333) may push other bondholders 'over the edge': Analyst