France's Faurecia (EO) falls on second guidance downgrade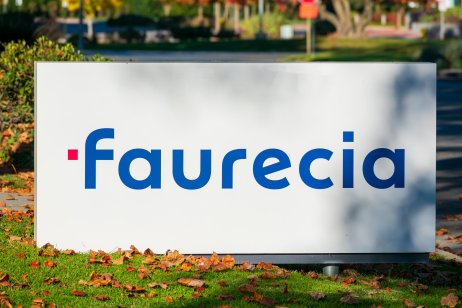 French automotive supplier Faurecia fell to a two-month low on the Euronext Paris in early Monday trading as it downgraded its guidance for a second time this year.
EO stock was down 5.9% to €37.96 at 11:00 CET, putting it down 6.9% in the year to date.
The update came after IHS Markit lowered its forecast for automotive production in Europe in the second half from the 7.8 million vehicles it predicted in September to 6.8 million vehicles.
In a conference call, chief financial officer Michel Favre called the move "completely unusual in the recent history of Faurecia," and apologised for the announcement.
Further issues
Favre said the two car companies most affected by the production downgrade, Volkswagen and Stellantis, were its main customers.
Faurecia is also feeling the effects of global supply chain issues, uncertainty about how Covid restrictions may impact production in December, and one-off costs related to issues launching a site in Michigan.
It now expects sales to total between €15bn ($16.93bn) and €15.5bn, down from a previous forecast of around €15.5bn; a sales operating margin of 5.5%, down from 6% to 6.2%; and net cash flow of around €300 million, down from €500 million.
Favre added that current instability in manufacturing made it impossible to work out its costs for the rest of the year, and that the business would be working at reduced capacity with no ability to plan when it would be back up to full capacity.
Market moves
French tyre manufacturer Michelin was down 0.35% by 11:00 CET (UTC+1), while French car companies also felt the impact, with Renault down 0.59% and Peugeot down 0.37%.
The CAC40 benchmark French index was up 0.57%.
Read more: Car stocks to watch