ForgeRock IPO soars by more than 40%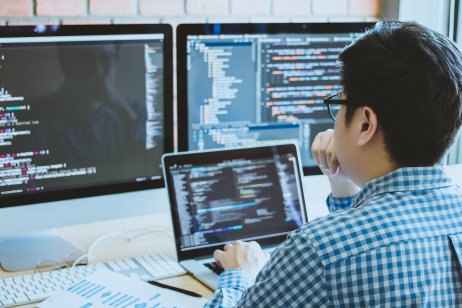 Digital identity management company ForgeRock priced its initial public offering above the expected range this week, starting trading on the New York Stock Exchange Thursday with a price jump of as much as 48%.
ForgeRock sold 11 million shares of Class A common stock at a price of $25 (£18.13) per share, above the previously stated range of between $21 and $24 per share. The company rang the opening bell on Thursday morning and began trading at midday with the price jumping to a range of $35–$37.
The company raised $275m through its initial public offering (IPO), up from an expected $264m. Additionally, underwriters – including leads Morgan Stanley and JP Morgan as well as joint bookrunning managers Deutsche Bank, Mizuho Bank and HSBC – will have a 30-day option to purchase up to an additional 1.65 million shares at the IPO price, which would raise up to an additional $41.25m.
Ringing the bell
Shares are trading under the ticker "FORG" and are matching a similar pattern seen from other IPOs in the sector.
ForgeRock follows two other cyber-security companies, which launched IPOs this year. SentinelOne set its IPO price at $35 per share in June and saw a 21% jump in its price on the first day of trading. Likewise, KnowBe4 made its debut in April at a price of $16 per share and popped 25% on the first day.
SentinelOne closed at a share price of $67.51 on Wednesday while KnowBe4 closed at $24.99.
Net losses
ForgeRock recorded a net loss of $20.1m on revenue of $84.8m in the six months to 30 June 2021, according to a Securities and Exchange Commission filing. The company also reported a loss of $36m on revenue of $55.4m in the same period in 2020.
In the filing, the company said it expects to continue to incur net losses for the foreseeable future.
"Because the market for our platform is rapidly evolving and has not yet reached widespread adoption, it is difficult for us to predict our future results of operations," management said in the filing.
Read more: Cyber-identity firm ForgeRock sets price for Read more: Cyber-identity firm ForgeRock sets price for $1.9bn IPO.9bn IPO