Ford (F) to invest $900m to modernise Thai factories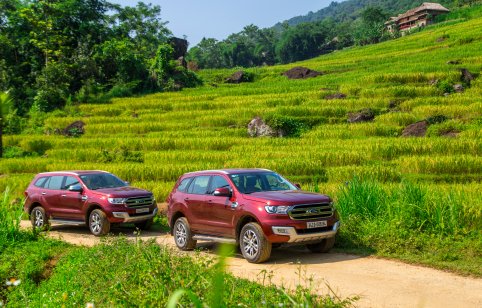 Ford Motor will invest $900m to revamp its production facilities in Thailand, marking the automaker's biggest investment in the Southeast Asian country.
Thailand is Asia's fourth biggest auto assembly hub, housing global carmakers such as Toyota and Honda. The latest outlay will bring Ford's total investment in the country to over $3.4bn in the past 25 years.
"This is an important milestone to build on our quarter-century of commitment to producing vehicles Thailand, enabling us to further modernise and upgrade our local operations" Yukontorn Wisadkosin, Ford ASEAN and Asia-Pacific distributors markets president, said in a statement.
To modernise factories
Part of the investment will be used to modernise Ford's factories and increasing automation, with the number of robots expected to almost double in the plants producing Ranger pickup and Everest sport utility vehicle.
In spite the rising use of robots, the factories revamp will add 1,250 new jobs and bringing the total number of workforce to over 9,000, said Ford.
The automaker will also set aside $400m for its local supply chain partners to localise and enhance the quality of vehicle parts. This would indirectly add up to 250 new jobs, Ford said.
"We are proud of our 25 years of heritage in Thailand, and as we look ahead to the next 25, we remain relentlessly focused on delighting our customers with products and services they love," said Yukontorn.
Read more: Ford (F) to collaborate with chip maker GlobalFoundries (GFS)