Ford stock forecast: Is now the time to buy the car giant?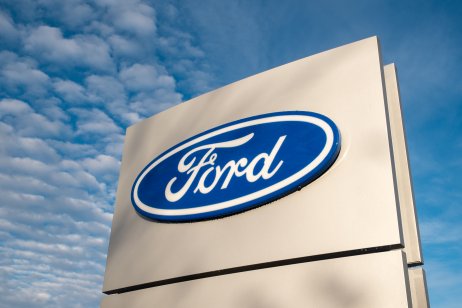 Investors in Ford (F) have been on a tough journey this year, with the company's stock price falling 42% in the first five months of the year, and down close to 50% year-to-date (YTD) as of 11 October.
Analysts believe Ford's problems are largely beyond management's control, such as fears of a US recession and uncertainty over both Covid-19 lockdowns and the war in Ukraine.
But what does this mean for the stock? Does the recent weakness provide an attractive entry point for investors, or are there other factors to consider?
Here, we take a look at recent stock price movements, Ford's latest results and other factors that may shape the Ford stock outlook.
What is Ford?
The Ford Motor Company was started by Henry Ford, one of the most influential American industrialists, in 1903. Ford was a pioneer in the automotive industry, establishing the first assembly plant in the US in 1911, and the world's first moving assembly line for cars in 1913.
In 1908, the company produced one of its most famous cars, the Ford Model T. Sold at the price of $260, the car is widely regarded as the first affordable car, and made car ownership and travel accessable for middle class American citizens. The Model T was the most produced car in the world for several decades, until it was surpassed by the Volkswagen Beetle in 1972.
The Ford F-Series surpassed the Model T as the best-selling car in the company, and has been America's best-selling truck for 45 consecutive years. The electric version is being built at the Rouge Electric Vehicle Center in the company's Rouge Complex in Dearborn, Michigan.
Ford produced its first ever electric vehicle (EV), the Ford Comuta, in 1967. The next two EV models came in 2003, with the Think City microcar and the Ford Ranger EV pickup.
In April 2022, Ford launched the all-new electric F-150 Lightning pickup, which it branded a "milestone moment" in the country's shift to electric vehicles. The truck, which is being built for customers across the US, is the only full-size electric pickup available with a starting price of less than $40,000.
The carmaker has stated that it aims to make all Ford passenger vehicles electric by 2030.
At the time of writing, Ford was the third largest automotive company in the US, and the seventh largest worldwide, with a market capitalisation of $46.23bn.
Ford stock analysis: F price in 2022
This year has been tough for the stock price. In early January, the price stood at $21.77. As the markets closed on 10 October, the Ford stock value was down to $12.20, a fall of 47.82%.
It has endured something of a rollercoaster ride over the past year and a half. In late May 2021, F stock was trading at $14.53. By early 2022 the price had risen 73% to $25, before giving up most of the gains.
Volatility towards the middle of the year meant that in June 2022, the stock fell to the $10 mark for the first time in over a year. It recovered slightly towards late summer, reaching $16.68 on 16 August, but soon resumed its once again, falling to the $11 mark in late September.
As of 11 October 2022, the F stock price stood at $11.78.
Ford has generated trailing returns of 5.05% over the past 10 years, compared to the 15.48% achieved by the industry as a whole, according to Morningstar data on 10 October 2022.
Latest financial results
In its financial results for Q2 2022, Ford reported revenue of $40.1bn, which was a 50% increase from $26.7bn in Q2 2021. Total assets came to $245.7m compared to $257m the previous year and total liabilities were $201.5m, from $208m in the same period the previous year.
Basic earnings per share (EPS) for the quarter came to $4.021.
In its Q2 earnings call on 28 July 2022, Ford president and CEO Jim Farley declared: "The Ford team delivered a very solid second quarter in a challenging environment where we saw supply chain disruptions, a lot of new economic headwinds, and uncertainty as a whole."
Is Ford a good stock to buy?
"Owning auto stocks before a recession is often painful, but we feel that a recession sell off creates excellent buying opportunities as well."
by
David Whiston, Morningstar
It's too far ahead to make Ford stock predictions 2030-2040. However, analysts appear broadly optimistic about the Ford stock's potential.
David Whiston, sector strategist at Morningstar, acknowledged that Ford had badly lagged the S&P 500 (US500) index since reporting first-quarter results, but offered some possible reasons.
"We feel the stock's downward pressure is a function of many variables mostly beyond management's control, and we continue to feel the stock is undervalued due to taking a long-term view," he said.
He also suggested tougher times may be ahead as auto stocks, due to their cyclical and capital-intensive nature, sell off drastically when there is severe negative sentiment.
"For those reasons we would not be surprised to see Ford stock fall below $10 soon, but we think the stock is undervalued for the long-term investor willing to tolerate further downward moves," he said.
"Owning auto stocks before a recession is often painful, but we feel that a recession sell-off creates excellent buying opportunities as well."
Danni Hewson, a financial analyst at AJ Bell, acknowledged it had been a tough period for the world's seventh-largest auto manufacturer.
"Ford's had plenty of bad news to deal with over the last few weeks but the biggest issue it needs to overcome to really make up miles in the EV game is how to get around the inflated cost of metals crucial to production," she told Capital.com.
Hewson noted that sanctions against Russia, coupled with the acceleration in the race to dominate the new motor industry, have sent prices soaring.
"There have been warnings it will take years for supply and demand to reach some kind of equilibrium," she said.
However, she pointed out that the company has "a special place in the heart of US motorists" which no new kid on the block can easily displace.
"Its share price has tumbled since the start of the last year but at the moment that's just business as usual. Ultimately, the company's making huge strides to set itself up for the next 50 years. It just needs to get through the next one first," she added.
JPMorgan analyst Ryan Brinkman gave an 'overweight' rating on the company's shares and had a December 2022 Ford stock price target of $21.
In a note, he highlighted positives including a "substantially refreshed vehicle link-up", that includes new introductions such as the Mustang Mach-E battery electric crossover.
"The bold moves Ford is taking to right-size its international operations, including most recently in South America, we think will free up capital for use in initiatives investors are likely to reward more, such as its electrification and autonomous efforts," he wrote.
Brinkman noted that the manufacturer has been having success turning around its international operations, including in China, which he said was "previously a problem" area.
"We also like Ford's new leadership team, which we expect to bring a renewed focus on launch and warranty execution."
Ford stock forecast 2022 to 2025
What will happen to the Ford stock future price? The consensus view of 21 Wall Street analysts suggested that Ford was a 'hold' that could rise to $17.77 over the coming year, according to Market Beat data as of 11 October 2022. Nine analysts rated the stock a 'hold', eight a 'buy', and four as a 'sell'.
The highest price Ford stock projections suggested the share price could go as high as $28 in this period, while the lowest suggested it could fall to $10.
Algorithmic-based forecasting service Wallet Investor suggested that Ford was a "good long-term investment" that could rise to $14.02 by October 2023.
Although the site doesn't predict as far ahead as 2040, its Ford share price forecast predicted the stock could hit $17.47 by October 2024 and $20.10 by October 2025.
Over the longer term, the site's Ford stock five-year forecast expected the price to rise to $24.54 – over double the $12.20 level at the market close on 10 October 2022. Wallet Investor did not provide a Ford (F) stock forecast for 2040.
Note that analyst and algorithm-based price predictions can be wrong. Forecasts shouldn't be used as a substitute for your own research. Always conduct your own diligence and remember that your decision to trade or invest should depend on your risk tolerance, expertise in the market, portfolio size and goals.
Keep in mind that past performance doesn't guarantee future returns, and never invest or trade money you cannot afford to lose.
FAQs
Will Ford stock go up or down?

The consensus view of 21 Wall Street analysts compiled by MarketBeat at the time of writing (11 October 2022) was that Ford is a 'hold' that could rise to $17.77 over the coming year. The price targets ranged from the high of $28 to the low of $10.

Note that analyst predictions can be wrong and shouldn't be used as a substitute for your own research. Never invest money that you cannot afford to lose.
Why has the Ford stock price been going down?

Analysts believe the recent Ford stock price falls are due to external factors, such as uncertainty surrounding Covid-19 lockdowns and the war in Ukraine.
How high can Ford stock go?

The most optimistic analyst price targets for the Ford share price suggested the stock could reach $25 in five years. Note that analysts' predictions can be wrong. Forecasts shouldn't be used as a substitute for your own research.

Always conduct your own due diligence before trading, and never invest or trade money you cannot afford to lose.
When will Ford stock go up?

No one can say for sure. At the time of writing analysts were relatively optimistic about the future of F stock; however, their predictions can be wrong and have been innacurate in the past. You need to carry out your own research to form an opinion on the outlooks for Ford stock.

Remember never to invest more money than you can afford to lose.
How often does Ford pay dividends?