Ford (F), General Motors (GM) stocks rise on EV optimism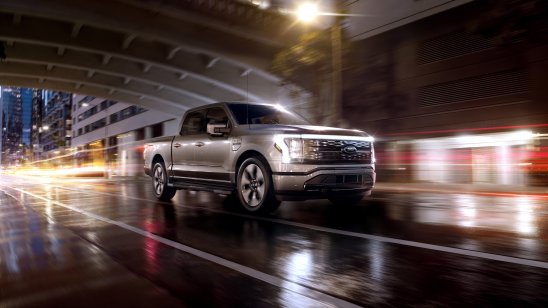 US carmakers Ford and General Motors stock prices rose Friday as both companies show positive momentum for their electric vehicle rollouts.
Ford closed advance orders for the F-150 Lightning all-electric pickup truck on Thursday after a spokesperson confirmed that the company is nearing 200,000 reservations.
"As we prepare to make history together, we've closed reservations so we can start accepting orders," the company's website reads.
General Motors plans to begin production of the Chevy Silverado EV in early 2023 and put it on sale later that year, according to a report from Automotive News. GM plans to unveil the vehicle next month during its keynote at the Consumer Electronics Show.
Stock market reaction
Ford shares are up as much as 7.15% to new intra-day 52-week highs of $20.98 per share following the news that it has closed pre-orders.
Ford shares have climbed 145% this year on optimism for its EV strategy, which already includes the Mustang Mach-E.
Likewise, GM's stock is up by more than 4% to intra-day highs of $62.08. The stock fell mid-week but was rebounding Friday as the company considers a $3bn (£2.65bn) investment in two EV-related Michigan plants, Reuters reported.
What is your sentiment on F?
Vote to see Traders sentiment!
EV race
Ford is planning to start production of its F-150 Lightning in spring 2022 to begin deliveries sometime near the end of the year.
That would put Ford a full year ahead of GM's timeline for the Silverado EV, which is not expected to ship to consumers until late 2023. Indeed, several other electric pickups are expected to be in the market by the end of 2023 including Rivian's R1T and possibly Tesla's Cybertruck, which has been delayed but is expected to begin production in late 2022.
Although it is not GM's flagship pickup, the company is planning to begin shipping the first units of its GMC Hummer EV Pickup by the end of the year.
Read more: GM seeks to double revenue with new EVs, software