Rechargeable battery demand to drive cobalt sulphate price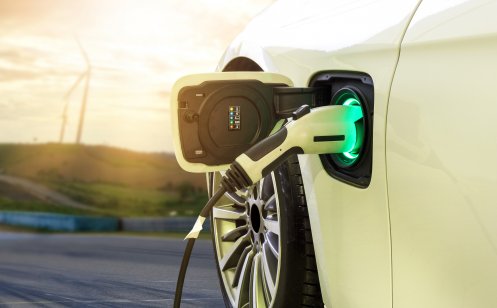 Ongoing strong demand for electric vehicles (EVs) will keep cobalt sulphate, a key component of rechargeable batteries, prices high even as many production facilities to produce the inorganic compound are due to come online.
While cobalt sulphate prices are lower than the highs reached in March 2021 of $15,400 a tonne, at at around $12,491/tonne, they are still above 2020 levels, Fitch Solutions wrote in a note on Wednesday.
"This is largely due to a strong demand boost from China," Fitch Solutions said.
China's surging EV cars output
From January to August 2021, China produced 1.8 million new EVs, a 193% increase from the same period in 2020 as the country is aiming to achieve carbon emissions peak by 2030 and carbon-neutral targets by 2060, the company said.
The Chinese government has extended subsidies on EVs for two years until end of 2022 and exempted purchase taxes on EVs for 2021-2022 in a bid to accelerate development of EVs. The country aims to increase the share of EV in total auto sales up to 20% by 2025, from 17.8% in August 2021.
"An easily achievable target in our view that will also continue to support cobalt demand and prices," according to Fitch Solutions.
Stable supply
On the supply side, total refined cobalt production (including both cobalt chemicals and cobalt metal) declined by at least 5% year-on-year in 2020, but it was enough to support prices amid a high demand environment.
"We expect the supply outlook to remain largely unchanged in the short to medium term, as new cobalt sulphate projects (mostly integrated projects in Australia) in the pipeline are only slated to come online earliest in 2023 and after 2024 onwards," Fitch Solutions added.
Fitch Solutions expects cobalt sulphate prices to head higher after 2024 as demand from EV batteries continues to rise.
Global EV fleet to triple by 2030
The company's autos team forecasts the global EV fleet to reach 146 million on roads worldwide by 2030, from 10.2 million in 2020. That represents average 31.1% growth year-on-year between 2021 to 2030.
Read more: Lithium boom takes shape in Latin America