Finsbury Food flags trading improvement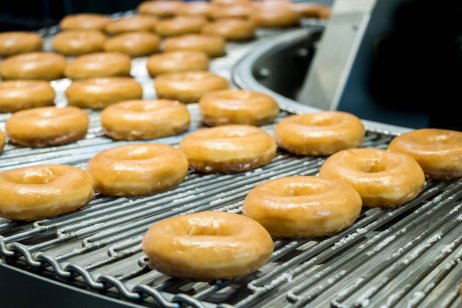 Finsbury Food reported strong results for the second half of its financial year despite grappling with rising inflation and a shortage of truck drivers.
The London-listed bakery manufacturer said second-half revenues were up 9.1% year on year.
For the full 12-month period ended 26 June, revenue rose 2.3% to just over £313m.
Challenges
"Whilst we are likely to face persistent challenges around inflation and skilled labour and driver shortages, our long-term growth ambitions remain unchanged," said CEO John Duffy.
"We are committed to making Finsbury an even more efficient and joined-up business, focused on driving synergies and scale benefits across the group."
Full-year pre-tax profit leapt to £17m, a 493% jump compared with the Covid-hit year before.
Finsbury also pointed to significant improvement for its overseas division, where sales rose 13.4% year on year.
Growth
Among the highlights from the 12 months, Finsbury spent £6.2m on capital expenditure, including a new frozen-dough-ball facility commissioned in Manchester, and additional artisan bread-production equipment.
Finsbury enjoyed continued double-digit growth in artisan sourdough breads.
The company also launched vegan doughnuts and a range of artisan gluten-free breads during the period.
Scale execution
"It was incredibly pleasing to deliver such a robust financial performance with year-on-year revenue growth and a total sales figure almost at pre-pandemic levels, despite having to navigate such challenging circumstances over the period," added Duffy.
"We have continued to introduce new initiatives, in line with our Operating Brilliance Programme, to enable the group to operate as a single, efficient organisation capable of scale execution."
Finsbury shares were trading broadly flat on Monday morning, though against broader share losses across the overall market. Finsbury's stock is up about 24% year to date.