What is a financial statement?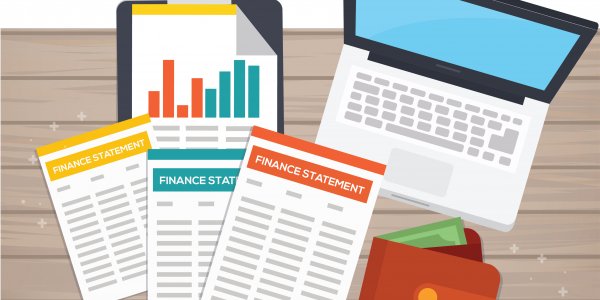 A financial statement is a summary report, which shows how a company has used the funds entrusted to it by its lenders and shareholders, and what its current financial position is. It comprises the balance sheet, the income statement, the statement of retained earnings and a cash flow statement. In most jurisdictions, publicly traded companies are required to publish a financial statement at set periods of time, although the frequency and level of detailing may vary from country to country.
Financial statements are typically prepared by a company's management and are often audited by government agencies, accountants and dedicated firms to ensure accuracy and for financing, investing or tax purposes.
These statements are mainly prepared to provide people outside the company, such as investors, market analysts and creditors, with more information about the company's financial situation. As financial statements are the main source of financial information for most decision makers, they give an opportunity to evaluate a company's financial health and earnings potential, as well as make predictions about the future direction of the company's stock price.
Where have you heard about financial statements?
Both the profit and loss account and the balance sheet are likely to be mentioned in the business press and other financial media whenever a significant enterprise presents its accounts. They will be scrutinised for signs of the health of the business.
What you need to know about financial statements.
In simpler terms, a financial statement provides a formal record of the financial activities of a business, representing its financial strength, performance and liquidity.
As mentioned earlier, a financial statement typically includes the income statement, the balance sheet, the statement of retained earnings and a cash flow statement.
The profit and loss account monitors the performance of the business in terms of revenues coming in, costs going out and profit or loss when the second is deducted from the first. It tells investors the earnings per share and what dividend is being paid, if any.
The balance sheet looks at the same business but in a different way, this time in terms of its assets and liabilities. Assets include cash, bonds and money owed by customers, while liabilities comprise debt and wages due.
The statement of retained earnings shows how a company's profits are divided between dividends for shareholders and cash kept on the balance sheet.
The cash flow statement, as the name suggests, is concerned with the flow of cash in and out of the company.
A financial statement gives an overall view of the condition of the business and whether there are any warning signs of possible future problems. A bank or other institution usually looks to the financial statement as the first indicator of how the business is performing and if there is a need for further investigation.
Nonetheless, while financial statements do provide a wealth of information about a business, they still have limitations. It is important to understand that these are open to interpretation and investors' conclusions drawn about a company's financial performance may differ drastically. Therefore, when analysing financial statements, it is crucial to compare several periods to determine whether there are any trends and patterns. Furthermore, you should also check the results of the company's competitors operating in the same industry.
Related Terms
Latest video