Greenwashing fears as investors demand environmental funds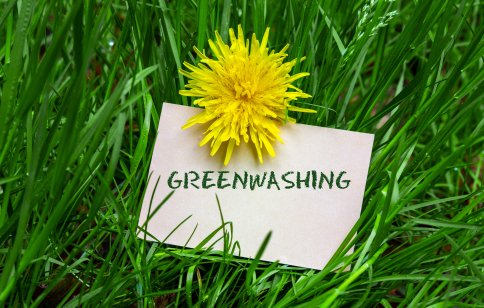 There's never been a more important time for the fund management industry to demonstrate its passion for the environment.
Demand for green investments has soared in recent years as people have become increasingly conscious of climate change and sustainability issues.
This obviously represents a lucrative opportunity for investment houses. If they can get the right product to market, they stand to make a small fortune.
Soaring assets under management
Almost US$2trn had been invested in global sustainable fund assets by the end of the first quarter this year, according to figures compiled by Morningstar.
Remarkable inflows of US$185.3bn were received in the first three months of this year, with Europe accounting for more than 79% of that figure.
Unsurprisingly, the strong demand driven by investor interest in environmental, social and governance (ESG) issues has triggered a fund-launching frenzy.
Morningstar recorded new 169 offerings in the first three months of this year – including an all-time high of 47 outside Europe and the United States.
Greenwashing fears
However, there are increasing concerns about so-called "greenwashing", where companies exaggerate their green credentials to capitalise on the growing demand for environmental products.
Ryan Lightfoot-Brown, senior analyst at online investment research agency FundCalibre, doesn't believe that greenwashing is widespread, but agrees there have been issues.
"There have been funds in the past that have claimed to be ESG but held large oil majors in the top ten claiming they are the least unethical, for example," he said. "This is unacceptable."
While the industry appears to be tackling the problem, some grey areas remain. "These include investing in stocks that on the face of it seem un-ESG but are transitioning their business away," added Lightfoot-Brown. "By investing in them you have a voice in encouraging management to do move at a faster rate."
Hold them to account
Eimear Toomey, head of responsible investment at Quilter Investors, believes that greenwashing threatens to undo all the progress that has been made in responsible investing.
"It is crucial that fund groups invest in the way that they say they will, so it is important investors hold them to account on this," she said.
Toomey expects to see a proliferation in ESG investments over the coming years. "It is vital investors do their homework and understand what it is they are investing in," she added.
Their cause will be helped by a number of measures that have been introduced.
Earlier this year, the EU Sustainable Finance Disclosure Regulation came into force to provide greater transparency on the sustainability of financial products. And this week saw a new independent body formed in the UK to help ministers, officials and businesses tackle greenwashing in financial services.
The Green Technical Advisory Group (GTAG) will provide independent, non-binding advice to the government on developing and implementing a green taxonomy in the UK. It will be chaired by the Green Finance Institute and made up of financial and business stakeholders, as well as experts on taxonomy, data and various related subjects.
John Glen, Economic Secretary to the Treasury, said, "We want investors and businesses to play their part in greening our economy and transitioning to net zero, so it's crucial we have a clear common definition of what green means."
Companies will be under pressure
According to Susannah Streeter, senior investment and markets analyst at Hargreaves Lansdown, companies are under pressure to play a visible role in combating climate change.
"It is no longer acceptable to simply do no more harm," she said. "There is now an expectation for businesses to rapidly implement policies which will lead to a sharp reduction in carbon emissions"
The issue is high up the agenda of this weekend's G7 summit, as well as COP 26, the climate change conference taking place in Glasgow later this year.
"In terms of reputation, we'll see actions come under close scrutiny and it will become clear which are just an attempt to pull the wool over the eyes of both consumers and investors," added Streeter.
Read more: What is the G7?