Facebook reportedly seeks rebrand as it enters the metaverse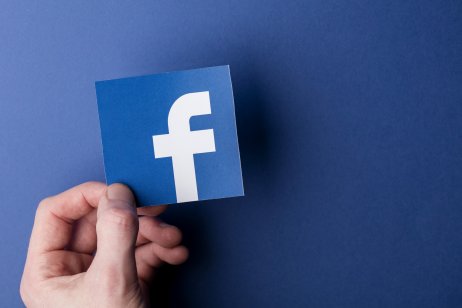 Facebook may be changing its name next week, according to an anonymously sourced report from The Verge.
The blue-and-white logo and domain name would very likely remain intact, the report indicated.
"We do not comment on rumour or speculation," a Facebook spokesperson told capital.com in response to a Wednesday inquiry.
Rebranding its parent company could reflect Facebook's move toward an immersive "metaverse" experience and also help distance the company from recent turmoil.
The US government has been investigating potential antitrust issues with Facebook and its major acquisitions like Instagram and WhatsApp. Government leaders are also examining Facebook's role in espionage and misinformation and generally seeking a more expansive and specific regulatory framework for social media platforms.
Facebook is facing similar scrutiny in the UK. On Wednesday, the UK's competition regulator, the Competition and Markets Authority (CMA), fined Facebook £50.5m for failing to disclose information regarding its acquisition of animated image provider GIPHY. Facebook was instructed to pause its integration of GIPHY while the CMA conducted an investigation.
"We warned Facebook that its refusal to provide us with important information was a breach of the order but, even after losing its appeal in two separate courts, Facebook continued to disregard its legal obligations," Joel Bamford, senior director of mergers at the CMA, told reporters. "This should serve as a warning to any company that thinks it is above the law".
Across the metaverse
Technological advancements and shifts in emphasis could be urging Facebook toward a rebranding. Facebook co-founder and CEO Mark Zuckerberg has said it may be just five to 10 years before Facebook and other platforms are operating in an immersive, 3D "metaverse," which he called in a July interview with The Verge "a successor to the mobile internet".
Zuckerberg described the metaverse as "an embodied internet where instead of just viewing content, you're in it, you feel present, with other people as if you were in other places having different experiences that you could not necessarily do on a 2D app or Web page".
Aided by developments in virtual reality and augmented reality, but not exclusive to those platforms in which Facebook has invested heavily, the metaverse could provide a more natural and more immersive experience to users, Zuckerberg said. The transition may be so significant for the industry and companies like Facebook that it could merit a rebranding.
Name changes in tech
A Facebook rebrand would mirror what other tech standouts like Google and Snapchat have already done.
In 2015, Google reorganised corporately, effectively becoming a subsidiary of Alphabet, the umbrella company under which Google's holdings and subsidiaries such as YouTube and Fitbit now operate. The move sought to distance the company from its prior, narrower definition as a search engine and establish it instead as a multifaceted company.
Snapchat similarly became Snap Inc. in 2016, coinciding with its release of camera glasses, as the company shifted its marketing to include products other than just its social media app.
Read more: Facebook down 5.75% after platform outages