Experian raises full year outlook due to strong Q1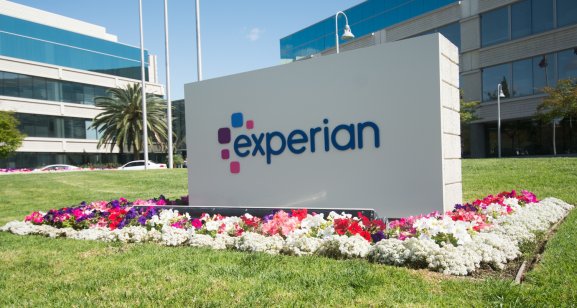 Global information services company Experian announced stellar growth for the first quarter of 2021 in a trading update today, adding it was mainly down to its "faster than expected recovery".
Jump in growth
The Dublin-based corporation delivered total revenue growth of 31% at actual exchange rates and 27% at constant exchange rates for the three months to 30 June. Compared with the same period last year, total revenue growth at actual exchange rates declined 5% while at constant exchange rates it declined by 1%.
First-quarter organic revenue growth for 2021 was 22%, with all regions and segments delivering growth, versus the same period last year where total organic revenue growth was down by 2%.
Due to the 31% jump in its first-quarter revenue, Experian raised its full year outlook and now expects its revenue growth for the year to be between 13% to 15% with organic revenue growth between 9% to 11%.
What is your sentiment on EXPN?
Vote to see Traders sentiment!
Strong perfromance
Brian Cassin, Experian's CEO, said: "We delivered a strong performance in Q1 through a combination of successful delivery of our innovation-led strategy and faster than expected recovery as economies emerge from the COVID-19 pandemic."
Last year, Experian experienced a drop in its stock price when the company reported its financial results for first half of 2020. In December, its stocks traded below 2,650p.
Steve Clayton, fund manager at HL Select said: "Experian has outperformed its own and the market's expectations in the quarter to end of June. Last year, growth was held back by the pandemic and Experian trod water. But with economies reopening stronger than the company had expected, revenue in the quarter has leaped forward by 31%.
"Even after we strip out some currency gains and a bit of M&A, underlying growth was 22%, driven by the core Credit Bureaux data and increasingly, its consumer services offering.
"The company is upping its guidance for the rest of the year and now sees organic growth coming in at 9% to 11%, with total revenue growth potentially hitting 15% for the full year to 31 Mar 2022. The business performed strongly in all regions, with underlying growth of 22% in North America, 25% in Latin America and 20% back home in the UK. Crucially, Experian is also talking profit margins higher, suggesting profit growth for the year could be very strong indeed," concluded Clayton.
Experian's stock price was up 5.14% to 3,130p at 08:41 BST (UTC +1) on the London Stock Exchange this morning.
Trade Experian - EXPN CFD