What are exchange-traded products (ETPs)?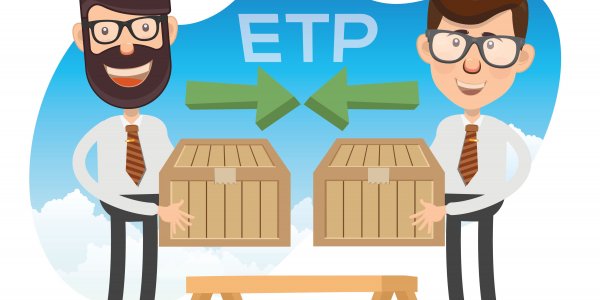 ETPs comprise a family of securities that are traded on stock markets just like a common share and are traded intraday. Generally, ETPs are created in order to track a financial instrument, whether a share-price index, a currency, a commodity or an interest rate. The best-known ETPs are exchange-traded funds (ETFs).
Where have you heard about exchange-traded products?
As an investor, you will find it hard to avoid mention of ETPs, which have grown enormously since their introduction in the early Nineties. Your financial adviser may have suggested putting money into one or more of them. Financial media debate the relative attractions of ETPs and other products, such as mutual funds.
What you need to know about exchange-traded products.
An ETP is an investment vehicle that trades on stock markets just like a share but which otherwise has more in common with mutual funds, but has greater flexibility. ETP is unifying term and is broken down into three main types:
Exchange-traded funds (ETFs) track shares, bonds, currencies or interest rates
Exchange-traded vehicles (ETVs) are just like ETFs but the name is usually confined to those funds that track commodities. In both these cases, the funds buy the underlying assets and investors are buying a share in the fund
Exchange-traded notes (ETNs) are different in that they are unsecured debt issued by an underwriting bank and linked to the performance of a market benchmark, such as a stock index. ETNs have two risk factors – ordinary market risk and the potential un-creditworthiness of the issuing bank
Find out more about exchange-traded products.
Exchange-traded products comprise a number of investment types of which the best-known are exchange-traded funds (ETFs). Learn more about exchange-traded funds from our definition.
Related Terms
Latest video