Evergrande default woes continue to drag Hong Kong market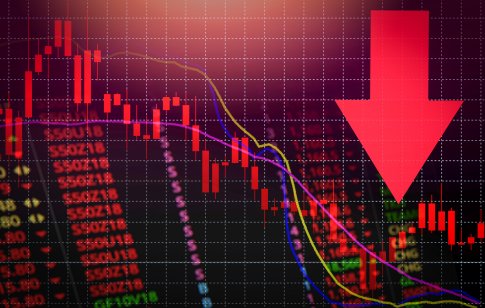 Hong Kong's Hang Seng index fell after lunch on Friday on broad-based losses following reports that cash-strapped Evergrande failed to make payments on a dollar bond.
Benchmark Hang Seng index closed over 1.5% lower on Friday. For the week, the index fell 3.2% to post its second weekly loss in a row. The benchmark had gained 1.2% a day earlier.
The property sector emerged as the biggest sectoral loser in Hong Kong, having surged 4.6% on Thursday. The Hang Seng Properties index fell 2.3% on Friday.
Evergrande misses coupon payment
Evergrande shares led losses by falling over 11% on Friday after Bloomberg reported that three holders of Evergrande's dollar bond have yet to receive coupon payments due a day earlier, as of Friday morning.
Reports of Evergrande's electric vehicle (EV) unit, China Evergrande New Energy Vehicle Group, missing salary payments for some employees further dented investor sentiment.
Shares in China Evergrande New Energy Vehicle Group tumbled 23.4% on Friday. The company at one time was the most valuable car manufacturer in China without even selling a single car and was worth twice as much as parent Evergrande, according to Caixin.
PBOC liquidity support not enough
Elsewhere, mainland China shares gave away early gains to close lower on Friday, despite continued liquidity support from China's central bank.
Bourses in Shanghai and Shenzhen fell 0.8% and 0.2% on Friday, while blue-chip CSI 300 index closed about 0.1% lower.
The People's Republic Bank of China pumped in a further CNY120bn ($18.6bn) into the country's banking system to take its total capital infusion to CNY360bn ($55.7bn) in the past three days.
Material stocks drag
Material stocks emerged as the biggest drag on the CSI 300 index with Shaanxi Coal Industry losing nearly 10% and Baoshan Iron & Steel falling 7.2% on Friday.
"Industrial metals sentiment was soft due to ongoing uncertainty in China, though performance remained mixed for the sector," said ANZ Research.
"While investors are still staying cautious amid heightened Chinese market uncertainties, they also believe that the recent sell-off was overdone," ANZ Research added.
Aussie shares down
Similarly, mining stocks fell in Australia to drag the benchmark S&P/ASX 200 index down about 0.4% on Friday.
The benchmark index snapped three-straight days of gains on Friday and posted a weekly loss for the third week in a row.
Gold miners Ramelius Resources and Perseus Mining were among the biggest percentage loser on the benchmark, falling 6.1% and 5.7%, respectively. Australian Securities Exchange-listed shares in iron ore-focused global miner BHP Group fell 1.7% as the S&P/ASX 300 Metals & Mining lost 1.4% on Friday.
South Korea, Malaysia and Singapore fall
Meanwhile, South Korea's KOSPI index closed the week 0.5% lower.
In Southeast Asia, Malaysia's FTSE Bursa KLCI index slipped 0.6% on Friday to extend weekly losses to a fourth straight week. The country's annual inflation rate eased to a five-month low in August, data showed.
Bourses in Singapore and Philippines moved in opposite directions with the former losing 0.5% and the latter gaining 0.5% on Friday.
Read more : PBOC adds more liquidity as Evergrande concerns persist