European stocks open lower as Evergrande concerns continue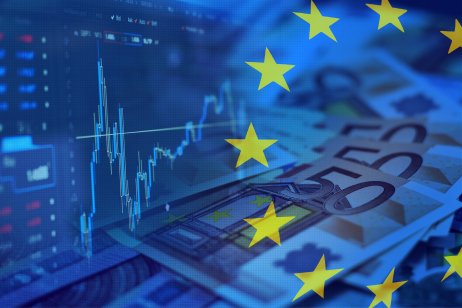 European stocks opened lower on Friday as investors continued to cautiously monitor developments surrounding Chinese property development company Evergrande.
The pan-European STOXX 600 index slipped 0.5% after a three-day run of gains in early trade. Miners, automakers and retailers fell more than 1% each – with mining and retail stocks exposed to the Asian country among the biggest fallers.
Evergrande owes $305bn (£222bn) and investors are worried a collapse could pose systemic risks to China's financial system and others around the world.
Evergrande deadline
Moreover, a deadline for paying $83.5m in bond interest passed without remark from Evergrande or any sign of bondholders being paid.
The company now has a 30-day grace period and will default if that passes without payment.
Stocks on the move
AstraZeneca was one of the companies that performed well on the STOXX 600 Friday morning, with shares jumping 3%. The rise came off the back of the pharmaceutical and biotechnology company's announcement that it had successful developed a new prostate cancer drug treatment, which had met its primary goal in a late-stage trial.
Stocks were also up in international airport operator Aéroports de Paris by 3.28% and Air France-KLM by 1.38%, as Covid-19 travel restrictions continued to ease.
Air France's stock increase also comes off the back of CEO Ben Smith's announcement at the Skift Global Forum this week that demand is going up as the US began to reopen its borders. Smith poasted in a tweet: "We are already seeing demand levels go up, particularly for the Christmas holiday period."
Sports retail stock
Other movers included German sportswear makers Adidas and Puma – both fell 3.7% and 2.5%, respectively, after Nike cut its fiscal 2022 sales expectations. The US multinational company said it expected delays during the holiday shopping season.
Nike blamed the ongoing supply chain crunch, which subsequently prompted fears that Adidas and Puma would also be unable to supply enough products to the markets in Europe in time.
UK sports retailer JD Sports also saw its stock slide by 2.3%.
Germany's DAX
Broadly, Germany's DAX fell 0.7% Friday morning, ahead of the country voting to elect German chancellor Angela Merkel's successor this weekend.
Read more: PBOC adds more liquidity as Evergrande concerns persist