EU ban on Russian crude: What could be the impact on oil prices?
Subscribe to Weekly Highlights
The major market events for the week ahead right in your inbox.
Subscribe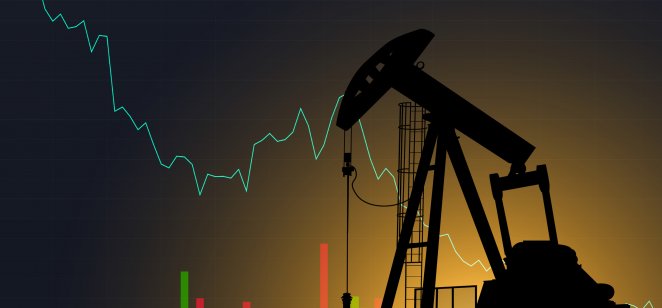 Content
On 5 December EU member states will ban imports of Russian crude oil as part of an extended package of sanctions against the Kremlin following its invasion of Ukraine in February.
So how will oil prices be affected as a result? Read on to see what the analysts think – and for the other factors at play.
Brent crude oil price chart
An oil price cap plan, led by the world's richest nations (G7), is also set to come into force on 5 December, which will have significant ramifications for Moscow as one of the world's top three oil producers.
It also all comes a day ahead of OPEC's next meeting on 4 December, where the group will decide crude production plans for January 2023.
What is your sentiment on Oil - Crude?
Vote to see Traders sentiment!
US crude oil (WTI) price chart
Osama Rizvi, energy and economic analyst at Primary Vision, told Capital.com on Monday that the global market sentiment has shifted, he believes, towards a bearish outlook.
"We might see a slight uptick in prices. But overall the trajectory of oil prices remains downward. We are seeing bearish pressures piling up - rising interest rates, stronger dollar, slower economic growth with global PMIs falling, continuous Chinese lockdowns," he said.
Demand destruction vs supply crunch
Rizvi said he's therefore of the view that fears of a supply crunch are overblown and that a recession will adversely impact oil demand.
"Recently, the narrative in oil markets has been subject to a tug-of-war where on one side we have people who believe in a recession-induced destruction in demand, while on the other one, observers are fretting over the lack of sufficient investment and foresee an oil supply crunch."
Stratas Advisors also noted in a short-term outlook note to clients the uncertainty over security of supply with the US and its G7 allies continuing to contemplate the implementation and the imposition of additional sanctions against Russia.
| | |
| --- | --- |
| Long position overnight fee | -0.0095% |
| Short position overnight fee | -0.0042% |
| Overnight fee time | 22:00 (UTC) |
| Spread | 0.03 |
| | |
| --- | --- |
| Long position overnight fee | -0.0060% |
| Short position overnight fee | 0.0024% |
| Overnight fee time | 22:00 (UTC) |
| Spread | 0.18 |
| | |
| --- | --- |
| Long position overnight fee | -0.0060% |
| Short position overnight fee | 0.0022% |
| Overnight fee time | 22:00 (UTC) |
| Spread | 0.020 |
| | |
| --- | --- |
| Long position overnight fee | -0.0038% |
| Short position overnight fee | -0.0098% |
| Overnight fee time | 22:00 (UTC) |
| Spread | 0.04 |
"While we think the additional sanctions (including a price cap) will be of limited effectiveness, as we have been previously highlighting, the uncertainty provides the basis for a risk premium, which otherwise would not be part of oil prices," the group said.
Crude prices hit 10-month low
On Monday, crude oil prices hit a 10-month low – their lowest levels since January.
US crude was fractionally higher at $80.08 per barrel after touching $75.08 in Monday's session, while Brent crude gained slightly to $87.52 per barrel. It hit $82.31 in the previous session.
The dip follows Goldman Sachs cutting its fourth-quarter (4Q) Brent crude price forecast on Sunday – by $10 to $100 per barrel. The investment bank cited factors including a likely demand slowdown as a result of China's spike in Covid-19 cases.
Brent crude oil price outlook
Meanwhile, Stratas Advisors further highlighted how it is of the view that the price of Brent crude would be around $90 during the 4Q of this year - lower than Goldman's estimate.
"Additionally, we expect that the price of Brent crude will remain, for the most part, in the channel between $85.00 and $95.00 because of upside resistance coupled with downside support. The upside resistance stems from the weakening and fragile economic conditions, which is translating into muted oil demand growth.
"The downside support stems from the relatively tight oil supply conditions. While there is sufficient supply to prevent oil prices from breaking out to higher levels, we are forecasting that oil demand will slightly outpace oil supply during 4Q by around 240,000 b/d, excluding any changes pertaining to inventories held in strategic reserves. (In 1Q of 2023, we are forecasting that there will be a shift to a slight surplus with supply outpacing demand in 1Q of 2023 and continue to do so throughout 2023)," Stratas Advisors concluded.
Related reading