Ericsson offset sales decline with strong 5G growth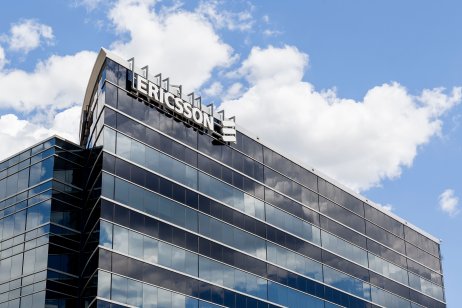 Swedish multinational and telecommunications company Ericsson reported a drop in sales in its third-quarter statement. Strong growth in 5G helped boost its overall revenue, however.
The group's organic sales declined by 2% in the third quarter of this year compared to the same period in 2020. Ericsson said that the drop in sales was due to a fall in the proportion of revenue that the company earns from China as well as disturbances in its supply chain.
5G Growth
The group did report growth in its 5G products in the US, saying that the contracts it's been awarded to rollout the 5th generation technology are the largest in its history. In July, Ericsson signed an $8.3bn (£6bn) deal – its largest ever – to help Verizon roll out its 5G network. 5G growth helped push the group's gross margin up to 44.0% compared to 43.2% for the same period last year. EBIT increased by 2%.
What is your sentiment on ERICb?
Vote to see Traders sentiment!
China and supply chain
"As a consequence of the reduced market share in mainland China we are planning to resize our sales and delivery organisation in the country, starting in Q4, adding to our restructuring charges," Börje Ekholm, president and CEO said.
He added: "With the significant value of our broad patent portfolio and strong position in 5G – reaffirmed by the recent agreement with Samsung – we believe we are well positioned to conclude pending and future patent license renewals."
Ericsson's stock was down by 3.35% at KR 102.70 ($11.95) in early morning trading in Stockholm today.
Read more: Ericsson signs .3bn deal with Verizon