Energy prices remain high following OPEC+ decision to stand pat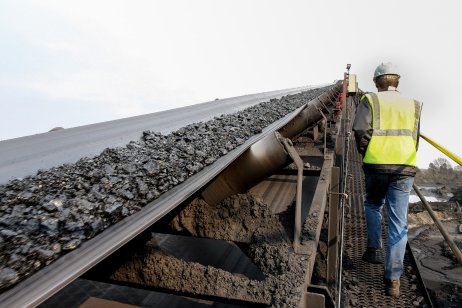 Natural gas, oil and even coal prices are rising this week as demand rebounds for energy products and OPEC+ holds production firm.
The energy cartel decided to not increase oil production and distribution Monday despite growing global demand. The group cited the threat of further surges in the Covid-19 virus.
Record highs
Oil prices reached new highs Tuesday following the decision.
European Brent Crude is up around 1.7% or $1.40 per barrel to $82.60. At that level, the Brent Crude price is challenging its 2018 highs of $82.72 per barrel and could move above that to its 2014 highs.
Likewise, US West Texas Intermediate is trading 1.6% higher to $78.80 per barrel, its highest since 2014. Year to date, WTI and Brent Crude are up 57% and 54% respectively.
What is your sentiment on Natural Gas?
Vote to see Traders sentiment!
International effects
Gasoline prices at the pump are not skyrocketing in the US yet, but the pressure is being felt elsewhere around the world.
Petrol prices in the UK are rising to new highs, German power plants are running out of fuel and rising oil prices sent Japanese shares to an over one-month low. US President Joe Biden is seeing these international effects and has called on OPEC+ to increase its production in recent months to little effect.
Oil companies were hard hit during the pandemic and it wasn't so long ago that oil was trading at negative $30 a barrel. So OPEC+ and other oil producers say there is no guarantee the prices will remain elevated.
The next OPEC+ ministerial meeting is scheduled for 4 November.
Coal and Natural Gas
North American natural gas prices have been trading at $5.61 per million BTUs, the highest seasonal levels since 2008, according to a report from Lucas Pipes, a senior research analyst with B. Riley Securities.
Likewise, two widely tracked coal benchmarks, Newcastle thermal coal and AP12, are trading at all-time highs of $216.50 per million tons and $217.42/Mt, respectively.
"We believe these prices reflect, to a large, degree years-long slowing investment in new supply meeting robust demand growth following the worst effects of the pandemic," Pipes noted in the report obtained by Capital.com. "For U.S. producers, the elevated international prices create a strong incentive to export energy."
Read more: Crude futures jump as OPEC keeps output plan