Eargo shares fall on DoJ investigation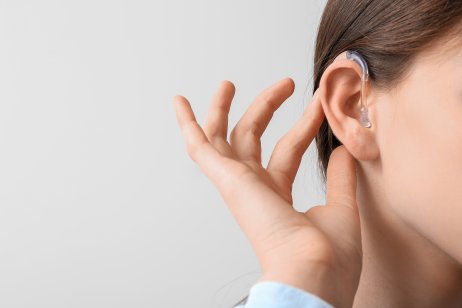 Shares of hearing-aid manufacturer Eargo (Nasdaq: EAR) fell nearly 60% at the market open after disclosing it was under criminal investigation of its insurance reimbursements, and the losses continued Thursday.
At 4:10 p.m. EDT Wednesday San Jose, California-Based Eargo filed an 8-K with the US Securities & Exchange Commission stating that on 21 September it was "informed that it is the target of a criminal investigation by the U.S. Department of Justice related to insurance reimbursement claims the Company has submitted on behalf of its customers covered by federal employee health plans."
Eargo shares, which had closed Wednesday's session at $21.72, opened Thursday at $8.37, a 59.8% decline. As of 3:00 p.m. EDT, Eargo shares had fallen further to $6.95.
Disclosure causes panic
While Eargo previously disclosed in its 12 August quarterly earnings report that it was the subject of an ongoing claims audit by its largest third-party claims payor, which had disrupted its accounts receivables, the disclosure of a criminal investigation by US federal law enforcement caused a panic.
Due to the criminal investigation "the Company is withdrawing its financial guidance for the fiscal year ending December 31, 2021," Eargo added in its 8-K filing.
Eargo added that it was cooperating with the investigation and, "intends to work with the government with the objective of validating the process to support any future claims that the Company may submit for reimbursement."
Development results in analyst downgrades
Predictably, the development prompted a slew of analyst downgrades. For example, JPMorgan Securities downgraded the company to Underweight from Overweight – a two-notch downgrade. JPMorgan also reduced its December 2022 price target to $11 per share, from its previous $44-per-share target.
"(The) involvement of the federal government adds an additional element of uncertainty that makes it very difficult to confidently forecast the company's insurance revenues," noted JPM analyst Robert Marcus in a report issued Thursday.
"With such a large portion of go-forward revenues tied to a highly unpredictable and hard to diligence binary event, and with no timelines for resolution, we expect shares to underperform our coverage universe and are downgrading shares to an (underweight) rating and lowering moving our Dec 2022 price target to $11.00 (per share)."