What is an e-wallet?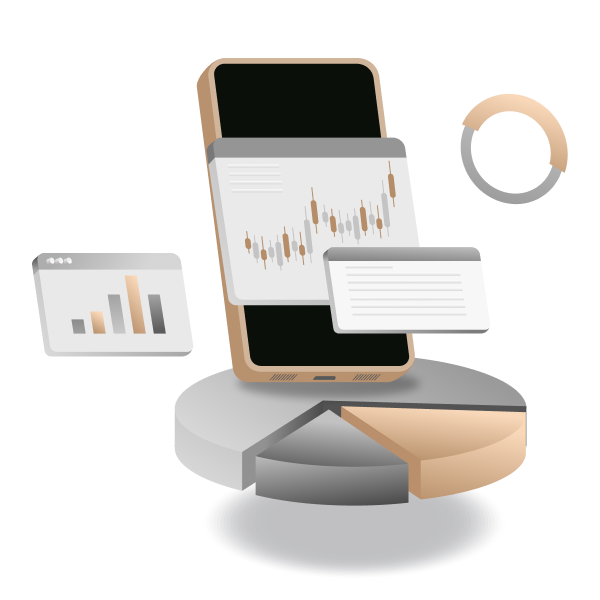 Content
An e-wallet is a digital wallet, an application that facilitates online transactions and cashless in-store payments. E-wallet applications run on smartphones and computers.
In this article, we will go through the definition of e-wallets in detail and answer some of your frequently asked questions about these applications.
Key takeaways:
E-wallets are mobile or computer-based applications that facilitate online transactions, cashless in-store payments and peer-to-peer transfers.

E-wallets store credit cards, debit cards, boarding passes, identification cards, membership cards and more in a digitalised form all in one place.

Convenience is the biggest advantage of using e-wallets. Users do not have to visit ATMs for cash withdrawals and bank branches for e-wallet onboarding.

Security is the biggest concern for e-wallet users as scammers may try to deceive users to disclose confidential information such as one-time passwords (OTP) and payment authorisation passcodes.
What is an e-wallet?
The latest technological innovations have brought in new conveniences to everyday life. An e-wallet is one such innovation, allowing customers to make purchases without the use of cash, or so-called "paper money".
Users can connect their bank accounts, credit cards and debit cards to e-wallets to make purchases on the go without having to run to an automated teller machine (ATM) to withdraw banknotes.
E-wallets allow contactless in-store purchases and online payments. Users can also make direct money transfers from their bank accounts to another bank via e-wallet applications.
What does an e-wallet mean? It stands for electronic wallet. Some of the features of e-wallets are:
Online purchases

Contactless in-store payments

One-tap in-store payments

Peer-to-peer payments

Bank transfers

Bill payment platforms

Loyalty rewards and cashback features

Third-party discount offers

In-app messaging
E-wallet explained: How does it work?
Now that we've learnt what an e-wallet is, let's understand how it works.
An e-wallet connects your bank account details to the application. The wallet stores debit card and credit card information securely, so that users don't have to enter their card details again.
When making payments the user will need to approve the payment via a passcode, face identification or touch identification, depending on their device and e-wallet of choice. There are many wallets that have extra security protocols such as two-factor authentication.
Apple Wallet and Google Pay are the most popular e-wallets. Other well-known e-wallets include Samsung Pay and PayPal. E-wallets differ in their underlying technology and features.
These wallets use technologies such as:
Quick response (QR) codes to initiate payments through a camera scan

Near-field communication (NFC) to facilitate one-tap payments

Magnetic secure transmission (MST) for in-store payments
Apple Wallet is built into iPhones, the Apple Watch, Mac and iPad. Apple Wallet users add their credit or debit cards, and can send money via Apple Pay. This e-wallet can also store boarding passes, tickets, identity cards, keys and rewards cards all in one place.
Google Pay uses near-field communication (NFC) technology to allow consumers to make contactless in-store purchases within a certain limit without the need for an internet connection. In India, user accounts on Google Pay are connected directly to consumer bank accounts via the Unified Payments Interface (UPI) system, which removes the need to add credit cards and debit cards to Google Pay accounts.
Pros
The biggest advantage of e-wallets is that they remove the need for consumers to carry physical wallets and hard cash. Consumers use e-wallets to store their identification cards and credit cards in a digitalised form.
The convenience of making payments on the go without having to worry about standing in an ATM queue to withdraw cash has made e-wallets very popular. The use of NFC and MST technologies has allowed e-wallets to facilitate contactless or one-tap in-store payments, thereby offering consumers a holistic payment solution.
These applications can even be used for online trading, but remember that not all brokers accept all types of e-wallet and there are different features that might suit your needs better.
A secure wallet app can take the place of your credit and debit cards, meaning you don't have to carry them around along with your phone.
The ease of setup has also contributed to their growing popularity. Users are not required to visit their bank physically to start using e-wallets.
Cons
The biggest disadvantage of e-wallets is that users may be vulnerable to social engineering scams and other fraudulent activities. Scammers deceive users via phone calls, messages and emails where they try to trick victims into sharing confidential passcodes with them.
Some of the ways e-wallet users can protect themselves from scams are :
Never share your one-time passwords (OTP) and authorisation codes with anyone.

Set up two-factor authentication if offered by your e-wallet provider.

Do not click on suspicious links on social media or those sent via text messages and emails from unknown soures.

Beware of sophisticated phishing scams that may assume the identity of trustworthy sources.

Watch out for misspelt domain names and Twitter handles, bad grammar and inconsistent graphics.
The bottom line
While e-wallets may provide an easier way to handle your personal finances and investment proceeds, do not forget about the prevalence of scams and the need to guarantee the security of your personal data.
E-wallets are also becoming more popular for depositing and withdrawing funds in online trading. Remember to do your due diligence before making investment decisions. And never invest or trade more than you can afford to lose.
FAQs
How does an e-wallet work?

An e-wallet facilitates online transactions, cashless in-store payments and peer-to-peer transfers. It connects to a user's bank account or credit card or debit card and stores the information securely so that users do not have to reenter the details again.
What is an example of an e-wallet?

Apple Wallet and Google Pay are the most popular e-wallets used. Other well-known e-wallets include Samsung Pay and PayPal.
Why are e-wallets important?

E-wallets are very popular because of the convenience they provide to users. E-wallet users can make cashless in-store payments thereby removing the need to go to ATMs to withdraw cash. Setting up an e-wallet account is easy and does not require consumers to visit their bank branch.
Related Terms