DraftKings doubles down on pro hockey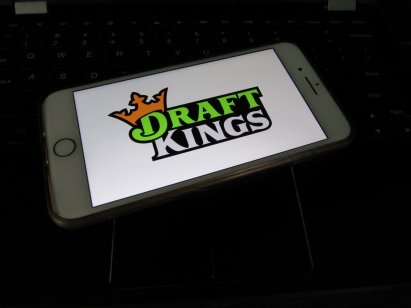 DraftKings announced pacts with the National Hockey League (NHL) and Turner Sports on Wednesday, making them the official sports betting and daily fantasy sports partner of both the NHL and one of its principal US broadcast rightsholders.
DraftKings shares were up more than 2%, surpassing $50 at midday following the morning's news release.
DraftKings will integrate its real-time, real-money sports wagering and daily fantasy sports games into hockey content across NHL and Turner platforms, including their cable networks, the Bleacher Report mobile app and the two entities' vast online portals. The announcement came hours after the NHL kicked off its 2021-22 season, which marked the first time that the league's schedule will be broadcast, in part, on Turner Sports networks and websites.
After signing broadcast rights agreements with Turner and ESPN worth more than $600m (£440m) combined annually over the next seven years, the two networks will alternate broadcasts of the Stanley Cup Final, with Turner's first final airing in 2023. DraftKings had partnered with Turner as well as ESPN previously, and also with the NHL and some of its individual franchises.
"The NHL has some of the most passionate fans in all of sports, and we are delighted to be working with the league once again, while developing a rich and engaging viewership and content experience that matches this fanbases' enthusiasm through our deal with Turner," DraftKings CEO and co-founder Jason Robins said in the release.
Robust campaign ahead
The NHL is looking to rebound in terms of revenue this season after the pandemic affected its last two seasons significantly, as it did for other major sports leagues like the NBA. Roughly a dozen games were cut from each team's schedule unexpectedly in 2020 when play was suspended abruptly, and the postseason was played inside of two bubble sites sans fans.
In 2021, the season was shortened from 82 games to 56, most of which were played in empty arenas while other venues saw diminished capacity all the way through the playoffs. The league also did not stage its signature events such as the high-capacity, high-grossing outdoor games The Winter Classic, Stadium Series and Heritage Classic. Instead, it opted for an outdoor event without fans at Lake Tahoe, which produced mixed results.

This season, all three outdoor events are back in massive venues, and the All-Star Weekend will unfold in Las Vegas. There is also the looming Winter Olympic Games in China, which will feature NHL players for the first time since 2014. Typically, the NHL's Olympic break precludes any all-star events, but as it did after a labour dispute cost the NHL nearly half of the 2012-13 season, the league is looking to recuperate diminished revenue and spur economic growth.
Both the new television deals and DraftKings partnership take aim at expanding both audience volume and engagement by diversifying content and spreading it across a wider array of platforms.

"As we embark on what promises to be a thrilling 2021-22 NHL season, our partnership with DraftKings, as well as with Turner Sports, will provide for new and exciting experiences to deepen our fan engagement," Keith Wachtel, NHL's chief business officer and senior executive vice president, said in the release.
Gaming royalty
Competitor FanDuel and DraftKings pioneered daily fantasy games, which had already been a part of broader fantasy formats like Yahoo and ESPN, before the model became incentivised and further monetised with cash entries and prizes. Most states considered real-money fantasy gaming a contest of skill rather than gambling, and DraftKings was among those companies who thrived.
DraftKings later tried to combine with FanDuel only to see the merger blocked by the Federal Trade Commission over antitrust concerns.
In 2018, a US Supreme Court decision opened up sports wagering to the 49 states where it had been prohibited, and DraftKings soon established sports books, mobile betting operations and casino partnerships across multiple states. The company also expanded into Europe.
DraftKings went public via a special purpose acquisition company launch in 2020. The company's peak share value was above $70 in March 2021, and in 2021 DraftKings reached a market capitalisation of more than $20bn. The company has also become involved in the sale of non-fungible tokens, featuring marquee athletes like Wayne Gretzky, Tiger Woods, Naomi Osaka, Tom Brady and Usain Bolt.

Another league, Major League Baseball, is a DraftKings partner and investor. DraftKings has numerous agreements in place with sports leagues and individual franchises across the NBA, NFL, NHL, major European soccer leagues and, uniquely, a content-streaming deal with EuroLeague basketball.
DraftKings has also aligned with networks such as ESPN and arenas like the Staples Center in Los Angeles, as well as the WWE, whose long-time figurehead Vince McMahon is a minority investor in DraftKings.
Read more: DraftKings celebrates expansions with share growth