Downbeat Asian sentiments to weigh down on Indian shares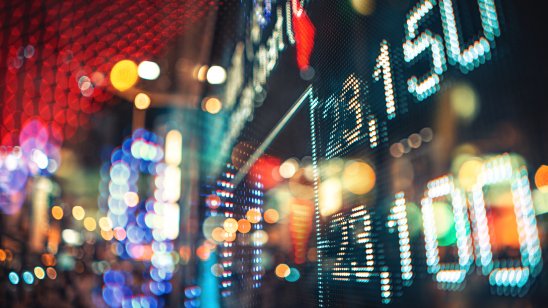 Downbeat regional sentiments are expected to weigh down on Indian stock markets, which seem to be headed for a weak opening on Monday.
The Nifty 50 Futures index, listed on the Singapore Exchange, was trading 0.83% lower to 16,878.50 points at 08:12 hours Indian time (UTC+5:30) on Monday, suggesting that Dalal Street will open on a weaker note.
Expert says tread cautiously
"…Over the coming days, the zone of 16,750-17,000 (points) will be a crucial zone for the NIFTY to defend," according to Gemstone Equity Research and Advisory Services chief analyst Milan Vaishnav.
"In the present technical setup, it is strongly recommended to continue avoiding major exposures. All exposures should be kept modest; all downsides, if any, should be used to make very select purchases. While keeping exposures at very modest levels, a selective approach is advised for (20 December)," Vaishnav wrote in a note published on his firm's website.
Things to note prior to trade
Real estate developer Shriram Properties will commence trading on the bourses on Monday. Prior to its initial public offering, the firm raised INR2.68bn ($35.2m) from 34 anchor investors, according to a regulatory update.
Brookfield India Real Estate Trust will host a conference call for shareholders at 12:00 hours local time on Monday, to discuss the proposed acquisition of Seaview Developers, which owns the Candor Techspace N2 special economic zone, located in northern India.
Pharmaceutical major Cipla informed the bourses that it received the United States Food and Drug Administration's final approval for its Lanreotide injection, used to treat tumours in the pancreas and gut.
Meanwhile, restaurant aggregator Zomato announced that it has acquired a minority stake in Delhi-based BigFoot Retail Solutions.
Key US indices posted losses
American stocks finished lower last week amid a selling spree. For the week through 18 December, the Nasdaq Composite ended 2.4% lower, while the Dow and the S&P 500 were off over 1% each.
The selling frenzy on Wall Street started early on Thursday, a day after the US central bank sped up its "tapering" strategy and announced plans to raise interest rates.
Read more: Australia's property boom may continue despite rate hike