Dow drops at mid-day, CPI up 5.3% year over year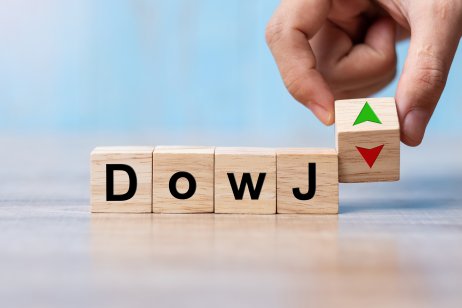 After snapping a five-day skid yesterday, the Dow is on track to record another loss on Tuesday as investors and economists eye inflation data from the Bureau of Labor Statistics report.
At noon EDT, the Dow Jones Industrial Average shed around 150 points, or 0.4%, while the S&P 500 lost 0.1% and the Nasdaq Composite improved 0.2%.
At the market's open, all three major US indices were higher.
Should the day's trading continue its current pace, the S&P 500 could close below its opening level for the sixth straight session.
Consumers spend more in August
US consumer prices rose less than expected the US Bureau of Labor Statistics reported Tuesday.
The consumer price index, which measures common products as well as various energy goods, went up 5.3% year over year and 0.3% from July.
In an interview with Capital.com, Clemson University economist Bruce Yandle said while the core Consumer Price Index rising 4% annually was seen by some as good news, "Four percent is high-paced inflation, any way you look at it."
"When the federal government prints more money and pokes it into consumer checking accounts, inflation is sure to follow," he continued. "This is just another dimension of the Frankenstein economy created for us by politicians and policymakers."
Gains and losses
Shares for Apple shot up 0.5% as the company prepares to launch the new iPhone, while shares for Oracle sank 3.6% after the company reported less than expected earnings.
Shares for Boeing are down 1.1% due to pandemic related obstacles, according to the company, and shares for Coinbase are 1.1% higher after dipping 2% yesterday.
Meanwhile, shares for Herbalife Nutrition plunged 16.7%, and shares for CureVac NV dipped 4.9% following the company's announcement to pull back on some of its manufacturing processes to accommodate production of its Covid-19 vaccine.
In assets, the 10-year Treasury yield fell to 1.28% from 1.34%, while in energy, international benchmark Brent crude futures were trading around $74 a barrel, while futures for the US benchmark, West Texas Intermediate, closed in on $71 a barrel.
Around the world
The Shanghai Composite dipped 1.4%, Hong Kong's Hang Seng Index fell 1.2%, while the pan-European Stoxx 600 was little changed.