Dollar Tree (DLTR) pushes back against activist investor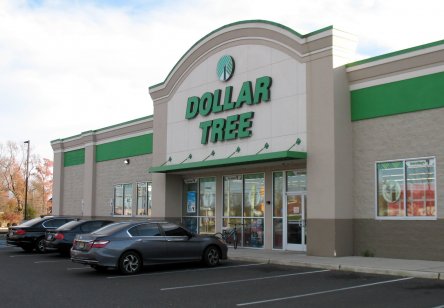 Dollar Tree accused activist investor Mantle Ridge Sunday of lacking ideas, seeking to oust its board and failing to respond to its questions as the retailer fends off what it believes is an attempted takeover.
Dollar Tree was trading slightly down at around $140 as of 12:30 EST (UTC-5) Monday. The 52-week high was on 24 November 2021 at $149.37, while the low was on 24 September at $84.26.
Dollar Tree said its current directors have the necessary experience to steer the company, while the Mantle Ridge "hand-picked nominees are drawn from boards of companies at which Mantle Ridge is highly influential, if not in total control, hardly a model of good corporate governance".
Dollar Tree's board described Mantle Ridge's behaviour as "disappointing" and "unwarrantedly aggressive and hostile (in) manner".
"Unfortunately, this is a wait and see scenario" for investors, said Zain Akbari, an equity analyst for Morningstar, in an interview with Capital.com, adding it is unclear exactly what Mantle Ridge wants from Dollar Tree.
Officials meet
On 2 December, Dollar Tree officials met with a Mantle Ridge representative and three advisers to discuss ideas. Dollar Tree said it was told it should name Richard Dreiling, former CEO of Dollar General, as the new executive chair of Dollar Tree.
"Mantle Ridge simply expressed that it wanted a majority of the board to be replaced, Dreiling to be named executive chair and other control rights. Taken together, in the view of the board, these demands amounted to handing control of the company" to Mantle Ridge CEO Paul Hilal, Dollar Tree claimed.
Hilal wanted to replace all 11 members of the current Dollar Tree board, Dollar Tree said, but the company instead offered to appoint Dreiling to the board. The company said Mantle Ridge did not respond until it nominated 11 directors to replace the current board last week.
"The only operational suggestion made – that the company should sell Dollar Tree merchandise at Family Dollar stores – is something Dollar Tree has already been doing for several years," said Dollar Tree, which is the parent company of Family Dollar.
What is your sentiment on DLTR?
Vote to see Traders sentiment!
Mantle Ridge comments
Mantle Ridge did not return an email or a call from Capital.com on Monday. On its website, the investment firm said it seeks to help create real value and "believes that constructive and cooperative engagement between boards, management teams and engaged shareholders is the best means to that end".
Mantle Ridge, which owns a 5.7% stake in Dollar Tree, filed paperwork with the US Securities and Exchange Commission late Friday seeking to replace all 11 directors and to secure a leadership role for Dreiling.
According to the filing, Mantle Ridge leaders "believe the board should undertake a thoughtful and deliberative review of the company's strategy, with a view to, among other things, fully develop the combined value of its two primary segments".
Mantle Ridge stated in its filing that talks are ongoing.
For its part, Dollar Tree stated that a proxy fight would be "highly disruptive, expensive and likely damaging to the company at a time when our initiatives are taking hold and our performance is trending well. We would very much like to avoid that damage and are sure that as a major shareholder (Mantle Ridge) would too, especially since we all seem to agree on the continued rollout of the multi-price point model and continuing to drive synergies with Family Dollar".
Changes ahead
Dollar Tree stock has increased 31% in the last six weeks.
As the company's name suggests, Dollar Tree created everything in the store as a $1 concept. During a November earnings conference call, the company officially announced the standard price point will jump to $1.25 by early 2022. The company cited myriad factors, from increased freight cost to higher wages, as reasons for the price increase.
Neither its customers nor Wall Street had a negative reaction to the news. In fact, the stock climbed 16% following the announcement.
Raising some prices by a quarter "was not a decision the company took lightly, and required careful planning, including to ensure that it continues to provide a meaningful assortment with extreme value to its customers," the company said.
Read more: Dollar Tree (DLTR) stock up on activist's billion-dollar bet