Dollar gains support from a more hawkish Fed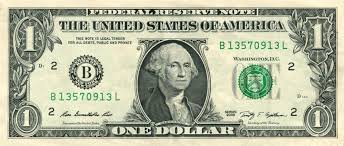 The dollar climbed to a two-year high on Thursday following a more hawkish assessment of future interest rate settings by the Federal Reserve.
In early trade on Thursday, the dollar index - a measure of the US dollar's relative strength against a basket of other currencies - was up 0.2% at 91.33, its highest level since 19 April when it was in the midst of a two-month decline that saw the index lose nearly 5%.
Following the Federal Reserve's Open Market Committee (FOMC) meeting on Wednesday, the dollar index climbed nearly 1% after the central bank's quarterly projections suggested an earlier start to rate hikes than previously thought.
"Given the news that we are perhaps marginally closer to Fed tightening than we thought, dollar sensitivity to US data releases and Fed-speak look likely to increase," said James Knightley, chief international economist at ING.
Connecting the dots
The dollar finally appeared to be getting support from a more hawkish Fed despite the US central bank leaving its main policy settings - Fed funds rate at between 0% and 0.25% and asset purchases at $120bn a month - on hold.
While the Fed has downplayed inflationary concerns in the past few months - insisting the factors behind rising prices were "largely transitory", its quarterly projections - the so-called "dot plot" of individual Fed board members' forecasts for the Fed funds rate showed a clear shift to an earlier rate hike than previously expected.
Indeed, the dot plot showed that 13 out of 18 Fed board members predicted a rate increase in 2023 compared with just seven when they were last polled in March, when it looked more likely it would be 2024 before the first hike. Seven out 18 now see a first move higher in 2022, versus four previously.
Tapering discussion
While there was no indication at Wednesday's Fed meeting that the members had begun a discussion on tapering its QE asset purchases, many now believe such talk is likely soon - either at the next policy meeting or at the Jackson Hole central bank symposium in August.
"The shift in the dots presumably means that more FOMC members now are ready to talk tapering, so Chair Powell is not going to be able to repeat his March/April stonewalling," said Ian Shepherdson, chief economist at Pantheon Macroeconomics.
The next big US data release on inflation is personal consumption expenditures, the Fed's favoured measure of rising prices, which currently stands at 3.1% - above the Fed's 2% target rate. The data is published on Friday, 25 June.
Read more: Fed now sees first post-pandemic rate hike as early as 2023