British media firm DMGT rises after offer upped for business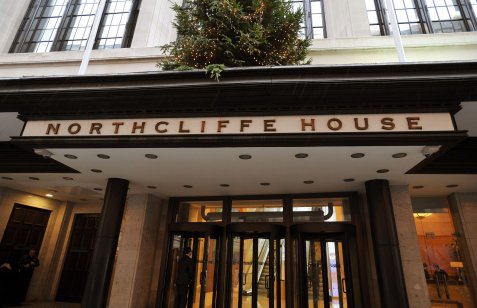 The stock price of British media company Daily Mail and General Trust (DMGT) rose this morning after it announced that Rothermere Continuation (RCL) made an increased cash offer for the business.
This is the latest effort by Lord Rothermere, chairman of DMGT, to take the company into private ownership. RCL currently owns 58,207,016 DMGT A Shares representing 27.6% of the issued DMGT A Shares and 19,890,364 DMGT ordinary shares.
By late morning, the stock had risen 1.49% to 1,090p.
Rothermere ups offer
Under the terms of the new offer, DMGT shareholders will be entitled to receive 270p in cash for each DMGT A Share. The price represents a 5.9% increase from the original offer made in early November.
The special dividend and the 2021 proposed final dividend remain unchanged by this announcement.
Shareholders have until 16 December 2021, to accept the final offer. If it is not accepted, the offer will lapse and the firm's shareholders will not receive any cash and there will be no special dividend.
What is your sentiment on UK100?
Vote to see Traders sentiment!
Diversified business
DMGT has several subsidiaries which take it far away from the newspaper industry it has long been (and continues to be) associated with.
DMG Events is an organiser of B2B exhibitions, while DMG Ventures provides early-stage investment to accelerate the growth of new businesses. The two most notable holdings in the DMG ventures portfolio are Cazoo and Yopa.
In September 2021, DMGT sold RMS, its insurance risk business, to Moody's Corporation for a premium valuation of approximately £1.42bn.
Read more: Infosys to develop Bloomberg Digital Economy Index