Digital World (DWAC) up 3% after raising $1bn PIPE funds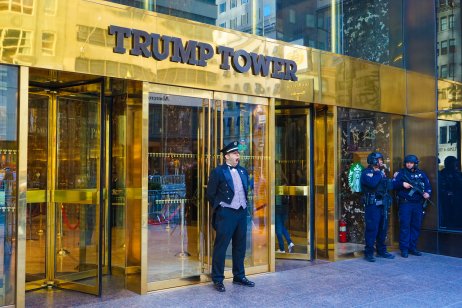 Digital World Acquisition (DWAC) stock moved 2.75% higher in pre-market trading Monday after raising $1bn in private investment in public equity (PIPE) funds.
The move was expected as news of the blank cheque firm's share price rose significantly following its merger announcement with Trump Media & Technology Group.
DWAC stock was trading at $47.75 before the opening bell, up from Friday's $44.97 closing share price. DWAC stock rose over 20% last week after reports emerged that Digital World was seeking PIPE investors at a valuation more in-line with its share price.
Upon completion of the merger, the company will assume the Trump Media & Technology name and trade under the ticker TMTG.
$1.25bn in liquidity
Combined with the $293m acquisition cost, total liquidity for Trump Media & Technology is over $1.25bn (£943.6m). Investors in the funding round were not disclosed. EF Hutton acted as sole placement agent for the transaction.
"The $1 billion sends an important message to Big Tech that censorship and political discrimination must end. America is ready for TRUTH Social, a platform that will not discriminate on the basis of political ideology," Trump Media & Technology Chair Donald Trump said in a release. "As our balance sheet expands, TMTG will be in a stronger position to fight back against the tyranny of Big Tech".
What is your sentiment on DWAC?
Vote to see Traders sentiment!
PIPE conversion price
The convertible PIPE securities carry a strike price set at $56, or a 20% discount of the average volume-weighted closing price for the five days before 1 December. If the closing share price averages below the $56 threshold over the 10 days following the merger closing, a downward revision will be set to the greater of 40% and a $10 per share floor price.
DWAC shares traded as high as $175 per share, well over the $10 per share that special purpose acquisition company (SPAC) stocks generally trade, following the announcement of the merger with the media venture started by the former president of the United States.
The company has said the venture will help "fight back against the Big Tech companies of Silicon Valley, which have used their unilateral power to silence opposing voices in America".
Read more: Trump Media seeks Read more: Trump Media seeks $1bn investmentbn investment