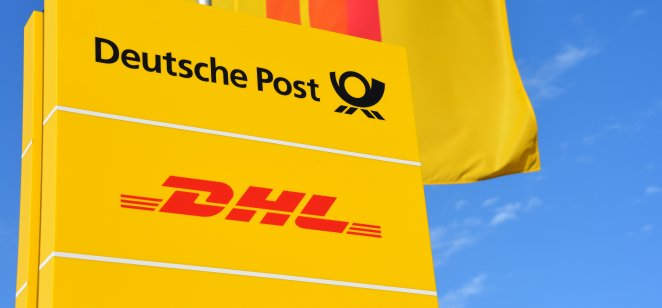 Deutsche Post reported a strong third quarter for the current financial year with the group increasing its revenue by 23.5% year on year to €20bn ($23.1bn).
It said the results were driven in particular by the noticeable increase in global trade.
"This led to a strong demand for logistics services worldwide and a jump in earnings, particularly at the DHL divisions. Although brick-and-mortar retail has reopened, the shipment volumes in e-commerce stabilised on a higher level," it said.
Operating profit (EBIT) for the German package delivery company in the third quarter also increased by 28.6% year on year to €1.8bn.
Earnings outlook
Against the background of positive revenue and earnings, the group has again raised its earnings outlook for the financial year 2021, with it now expecting a record result of more than €7.7bn, the company said.
For 2023, the business anticipates an EBIT of more than €8bn, having previously indicated more than €7.4bn.
"Our business continued to develop extremely positively in the third quarter of 2021. After nine months, we have already exceeded our record full-year result from the previous year," said Frank Appel, chief executive of Deutsche Post.
"Based on this substantially higher earnings level, the prospects for Deutsche Post DHL Group's future development remain positive: Global trade returns to its old strength. Online shopping is maintaining its new higher level. With our focus on e-commerce and digitalization, we have positioned Deutsche Post DHL Group excellently. We will build on that momentum and expect an EBIT of more than €8bn in 2023," he added.
Shares of the company were up 2.78% on Thursday afternoon at €57.35 per share.
The difference between stocks and CFDs
The main difference between CFD trading and stock trading is that you don't own the underlying stock when you trade on an individual stock CFD.
With CFDs, you never actually buy or sell the underlying asset that you've chosen to trade. You can still benefit if the market moves in your favour, or make a loss if it moves against you. However, with traditional stock trading you enter a contract to exchange the legal ownership of the individual shares for money, and you own this equity.
CFDs are leveraged products, which means that you only need to deposit a percentage of the full value of the CFD trade in order to open a position. But with traditional stock trading, you buy the shares for the full amount. In the UK, there is no stamp duty on CFD trading, but there is when you buy stocks.
CFDs attract overnight costs to hold the trades, (unless you use 1-1 leverage)
which makes them more suited to short-term trading opportunities. Stocks are more normally bought and held for longer. You might also pay a stockbroker commission or fees when buying and selling stocks.