Deutsche Bank and JPMorgan sued by Epstein sex trafficking victims
Subscribe to Weekly Highlights
The major market events for the week ahead right in your inbox.
Subscribe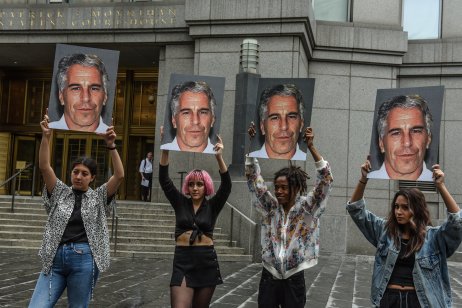 Content
Two of the world's biggest banks are being sued by victims of deceased sex offender Jeffrey Epstein.
In the lawsuit filed in New York this week, claims have been made stating that JPMorgan (JPM) and Deutsche Bank (DBK) turned a blind eye to suspicious transactions from Epstein's accounts.
It says the banks did this "knowing that they would earn millions of dollars from facilitating Epstein's sex abuse and trafficking".
Deutsche bank has been previously found guilty of similar claims made by Epstein's victims back in 2020, for which the German bank was fined £150m.
Stocks of both banks lowered following this news.
Deutsche Bank (DBK) Price Chart
The two banks will be sued in two separate lawsuits, both of which have been given the class-action status.
In a written statement a lawyer representing the victims said: "The time has come for the real enablers to be held responsible, especially his wealthy friends and the financial institutions that played an integral role, these victims were wronged, by many, not just Epstein. He did not act alone."
The victims are not named and are seeking financial damages of an unknown amount.
What is your sentiment on DB?
Vote to see Traders sentiment!
JPMorgan (JPM) Price Chart
In the previous case against Deutsche Bank (DBK) in July 2020, the bank ended up paying $150m for "significant compliance failures" , said the New York State Department of Financial services at the time. It added that the bank "failed to properly monitor account activity conducted on behalf of the registered sex offender despite ample public information about Mr. Epstein's earlier criminal misconduct."
Over time the bank handled more than 40 separate accounts in relation to Epstein which incurred transactions which "appear to have been the legal expenses of Mr. Epstein and his co-conspirators".
The department added payments were made "to Russian models, payments for women's school tuition, hotel and rent expenses, and (consistent with public allegations of prior wrongdoing) payments directly to numerous women with Eastern European surnames".
Following this outcome, Deutsche Bank CEO Christian Sewing said in a statement: "Today serves as a reminder of how vigilant we must remain."
"Onboarding [Jeffrey Epstein] as a client in 2013 was a critical mistake and should never have happened."
For the case filed this week a Deutsche Bank spokesperson said: "We believe this claim lacks merit and will present our arguments in court."
JPMorgan has made no public statement yet.
Related reading