Demerger won't impact Vedanta parent's (VRL) credit rating: Moody's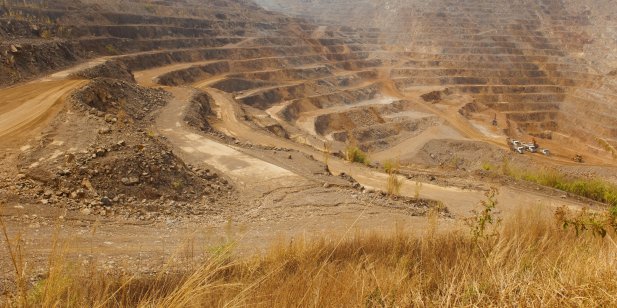 India-based mining major Vedanta's (VEDL) move to demerge into three different entities won't impact the credit rating of the parent company Vedanta Resources (VRL) as economic interests in the conglomerate remain unchanged, said rating agency Moody's Investor Service.
The London-listed Vedanta Resources' majority-owned subsidiary Vedanta announced forming a panel last week to evaluate a spinoff of its aluminium, iron and steel, and oil and gas businesses into separately listed companies. The company said it may resort to alternatives such as strategic partnerships in order to unlock value in its businesses.
According to Moody's, the objective behind the proposed demerger — subject to approval from shareholders and regulators — was to help in better transparency in the deployment of cash surpluses from each business for reinvestment or dividends.
At present, the company does not disclose sources of free cash flow generation by the different businesses.
Diversified business model
"Over the past few years, Group has materially improved the operational performance of the businesses, increased cash flows, reduced debt whilst concomitantly focusing on accelerating investments in energy transition, health and safety, diversity and ESG (Environmental, Social and Governance) in general," said Anil Agarwal, chairman of Vedanta group in the exchange filing announcing the demerger.
"This step, whilst pending a detailed evaluation, is designed to create independent, industry-leading, global public companies, where each can benefit from greater focus, tailored capital allocation, and strategic flexibility to drive long-term growth and value for customers, investors, and employees," he added.
According to Moody's, the consolidated profile of the parent company Vedanta Resources would continue to draw the benefits of a diversified business model in maintaining profitability and counter any volatility in the underlying commodity price cycles.
Separate entities and separate listings
The proposed de-merger when effective will result in the conglomerate having companies listed on equity bourses with four subsidiary units having the same shareholding pattern while only the parent would have a different one. The group's flagship zinc business subsidiary, Hindustan Zinc will continue to be 64.9% owned by Vedanta.
"We expect Vedanta Limited's standalone debt to be transferred to the three listed companies equitably. Importantly, we expect Vedanta Resources to continue to exercise management control over Vedanta Limited's and Hindustan Zinc and for the same governance in its management of the new listed companies," said Kaustubh Chaubal, vice-president and senior credit officer at Moody's Investors Service.
"The new listed companies, we estimate, will distribute 30% of their annual profit through dividends, aligned with the dividend policies of Vedanta Limited and Hindustan Zinc," Chaubal added.
Shares of Vedanta traded 6.5% higher at INR350 on the National Stock Exchange in the afternoon.
Read More: India's Vodafone (IDEA) follows Airtel's suit, hikes tariff